Alan Forrest Smith – Copywriting Mentoring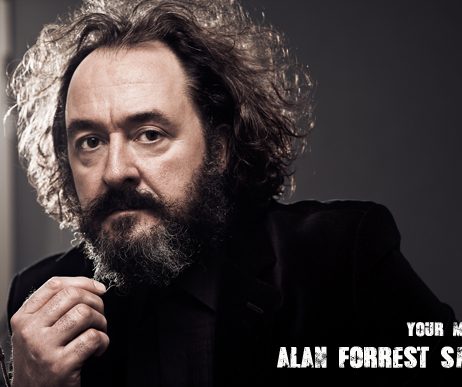 New Training from Alan Forrest Smith
Everything You Should Know On How To Take Any Copywriting/ Consulting Business from Single Service To a Mini-Empire
This training is best suited for copywriters, those that want to be copywriters, consultants, those that want to be consultants.
I'm going to share how to create multiple income streams from any copy business just like I have done over the past 13 years as a copywriter/consultant.
Here's the Enigma – most copywriters are getting paid to make their clients money with their skills yet the problem for 99.9% of new copywriters/consultants … MOST have no idea how to…
HERE'S WHY?
Most copywriters have been hoodwinked into believing that JUST being a great copywriter is the key. Writing like their hero is the key. Talking like their guru is the key. Reading a book, the newest, latest is they key.
Let me say this in black and white.That part's a lie.
I'm tired of reading newbie's proclaiming and selling themselves as 'the worlds greatest copywriter' when the reality is they have just read a manual, may understand how to write but have no idea about the reality, the psychology, the art and science of selling.
Sadly today with the advent of the web and invisibility online, more and more copywriters are being taught by 'copywriters' that have simply read a new manual or two and use the web to proclaim they are now 'super-experts'. Yet those same guys are usually running around, chasing their tails searching for cheap, low-end work day after day.
I should know it's the same guys that email me asking for copy work almost every week! Maybe even they have taken you in at some point?
My Business History is from the Front Lines:Just for the record I began writing my own business materials in 1989 in my own businesses, which at the time were hairdressing salons. By 1991 I had created a system that took my salons from new start-ups to a number one position in the town by using direct mail and guerilla style marketing.
This system of writing and creating advertising had all of my salons packed from morning to night. In fact they were so good this is actually how I made my break into copywriting and consulting.
Who Writes Your Ads Alan?Local businesses began to ask me who and where had I had my adverts created. I was doing it all myself on an old Pentium PC in my back room office and it was working.
In 1991 I had even mastered direct mail. Every Tuesday without fail I would get out my dot matrix printer, feed the long endless roll of perforated paper into the machine and print out around 500 mailers ready to go in the box that day.
I'm laughing as I write because most of the time the mailer would over lap so we had to trim the paper with old scissors to keep parts of the address on that had over lapped onto another sheet.
This is just one way I cut my teeth writing copy. By 1998 I was creating direct mail campaigns and newspaper campaign for local businesses outside hairdressing with huge success.
Download immediately Alan Forrest Smith – Copywriting Mentoring
I created a campaign for a local garage that sold over £1.2 million pounds of sports cars. They never paid me cash, we did a deal where they customized an orange VW Beetle for me in payment.
I also created and saved a failed campaign for a cosmetic business that eventually generated around £800,000 in sales for them. Lets not forget at this time I was still a hairdresser but I had been fine-tuning my direct marketing skills here very, very fast since 1989!
Around 2003 those same skills put me on a stage with Jay Abraham! This was a total accident but it also had a planned element that I share with my students only!
By 2004-2005 I was speaking and sharing these very same direct marketing, speaking, copywriting, consulting skills with students all over the globe!
I Know What Works After Years Creating Successful Ads.Let me really show youTHE REAL POWER of what I have learnt over these years and what I will share with you.
My Own Life Just 3 Years Ago:I had as much as a naked man sitting in the middle of a field alone after a horrible divorce and forced bankruptcy… NOT A PENNY … or anything at all from my first 27 years in business.
If I had been a hairdresser like in the past or had another job of some kind, I am not sure I would have been able to recover fully. However the one thing I did have was 27 years of powerful skills that I had collected and stored in my brain.
To cut the very long story short and get to the point for you by October 2011, I had been putting all of my skills into practice very fast. I had to create a new life in months to a standard I had spent 27 years creating in the past!
It Worked!
Today I am living in a five bedroomed farmhouse, have bought a new car, new motorbike, travelling and happy with cash in the bank that is growing. I've even become a published author with a New York No. 1 Publisher with more at least 2 more books ready to launch.
Life is perfect in every sense.
That is the MAGICAL LIFE-CHANGING POWER of a MENTOR That Can Shortcut Your Business At Every Level!
I explain how, the details and more to my students of course, offering them more proof and even visits to my large farmhouse for mastermind sessions. I'd love you to join me!
I mentored myself, I've mentored others into huge turnarounds and I'll do the same for you.
A Brand New 12 Part Module Based Course For Copywriters and Consultants
I've finally created a manual that has 12 modules that work. I can tell you it is nothing like you'll have seen from any copywriter in the past.
· Packed with real-life experiences
· Packed with real-business advice
· Packed with easy to follow steps
The 12 Modules and More!
Plus Special Guest Interviews (mind-blowing)
1. Preparing Your Mind- Stop Being a Copywriter and Start Being in Business
How to get paid at least $5,000 per letter (or how to double your fees from today with confidence)
How to get paid at least $1,000 an hour consulting (and how to confidently ask for the fee without even blinking an eye)
How to get clients flying in from all over the globe to meet and work with you (and how to show you are the very best, the only option
How to get clients flying you to different parts of the world for you to work with them
How to create at least five businesses within your copy business
How to create weekends where you get paid at least $60,000 for two days work
How to create the perfect positioning (so clients see you as the best of the rest
How to create a powerful perception
And so much more of what I have been doing over the past 13 years in the world of copywriting!
Get good clients that pay good money
Get business through the door the easy way
Brand them selves as unforgettable
Position them selves as premium
Charge amazing fees that clients are happy to pay
Get the 'IN-CROWD' talking about them
Create endless referrals
Build a powerful, cash-on-tap client list
Create demand
Grow their business vertically
Grow their business horizontally
Create large cash windfalls
AND MORE …
2. Seeding- The Number One Tool Copywriters NEVER Use
3. Stories – The Only Reason For Using Them
4. Positioning- The First Key To The Big Checks
5. Perception- The One Thing That Creates Big Money Before They Even Call You
6. Business Builder- How To Start Building Your business from Today and Onward
7. You & The Internet- What To Avoid – What Really Does Work8. Consultant- How To charge $1,000 per hour For As Many Hours As Your Like
9. The Copywriter- You Are About To Hear EVERY Modern Rule of Copywriting Be Smashed – This is What Really Works
10.Expansion- Six Figure Weekends or $10,000 a Day – Here's How
11.Your Next Steps- Its Really Now That Hard – Here's What To Do
12.Essential Reading Lists- And What To Never Buy or Burn if You Own It!
13.BONUS:Summing Up The Secret of Copywriting Success – What I have Learned In 27 Writing Ads and Building Business
14.BONUS:Three World Famous Copywriters Share Their Own Success Secrets – Powerful Interviews That Are Worth More Than The Cost of This Course by one hundred fold (you'll here secrets here that you will have definitely NEVER heard before)
Some Powerful Reasons ALL Copywriters or Consultants Should Be On This Course.
1. What you hear from a 27 year business veteran can transform your business very, very quickly
2. You'll discover a minimum of five ways to improve, increase and expand your business
3. You'll know exactly how to ask for $1,000 or $5,000 a day for consulting
4. You'll see and hear real-business-world examples of real money, real business, real experience
5. Everything you hear is from the front-lines of business from someone that changed his career from hairdresser to copywriting consultant and then – rebuilt a shattered life in less than 18 months using these very techniques
6. You'll hear exactly what is working right now and I'll reveal exactly what is wasting your time
7. The first call will show you how to get back the cost of this course within 7 days or less!
SPECIAL BONUS: The first 12 to join will be given a 30-minute business breakthrough session over Skype with Alan himself!
You should also know …
All the calls are recorded for you to download at anytime beyond the call
All 12 calls are transcribed
Delivered via 12 Conference calls each week for 6 weeks.
15 Minutes Q&A after each call
AND …
NEW BOOK – THE ACCIDENTAL COPYWRITERYou will be the very first to get a copy of my new up and coming book in eFormat – The Accidental Copywriter – to be delivered on the first call.
Finally I know you'll be asking but as always I NEVER offer a refund guarantee or a results guarantee. Here's why … My 27 years in business, my 13 years working all over the planet as a high-end copywriter/consultant, my front-line experience is my guarantee to you. I only deliver what has worked for me and for my clients. Nothing you get is passed on materials, re-hashed words or licensed garbage. This is real business from a real businessman that is hugely successful.
That is my guarantee for you.
And before I sign off … this course is for those that are serious about
· Making their business work.
· Making their business grow.
· Making their life a success.
Are you ready to join me?
· I am going to show you how to double your fees with confidence
· I am going to show you how to charge $1,000 per hour consulting
· I am going to show you how charge $5,000 a day
· I am going to show you how to grow your business horizontally
· And if you need it … I am going to show you how to rebuild or build a life faster than you'd ever believe possible.
· And of course … How to get your course money back within 7 days or less
· Most of the calls will be live (some pre-recorded if I am travelling)
· Most of the calls will be 60 minutes (more or less)
Download Alan Forrest Smith – Copywriting Mentoring right now on AMZlibrary.com !
Just £495
· If you are a copywriter and wondering if it's worth it – this training is NOT for you.
· If you are a copywriter that needs more – I can't wait to meet you on the calls.
Here's what I do know.
· My life has changed beyond words on more than one occasion.
· My client's lives have changed many, many times over the years.
I have, they have the ability to make a fantastic living doing what we do and at time getting paid more in a day that most do over a period of months and sometime s years.
See you on the calls.
Your mentor,
Alan Forrest Smith
Here's What You'll Get in Copywriting Mentoring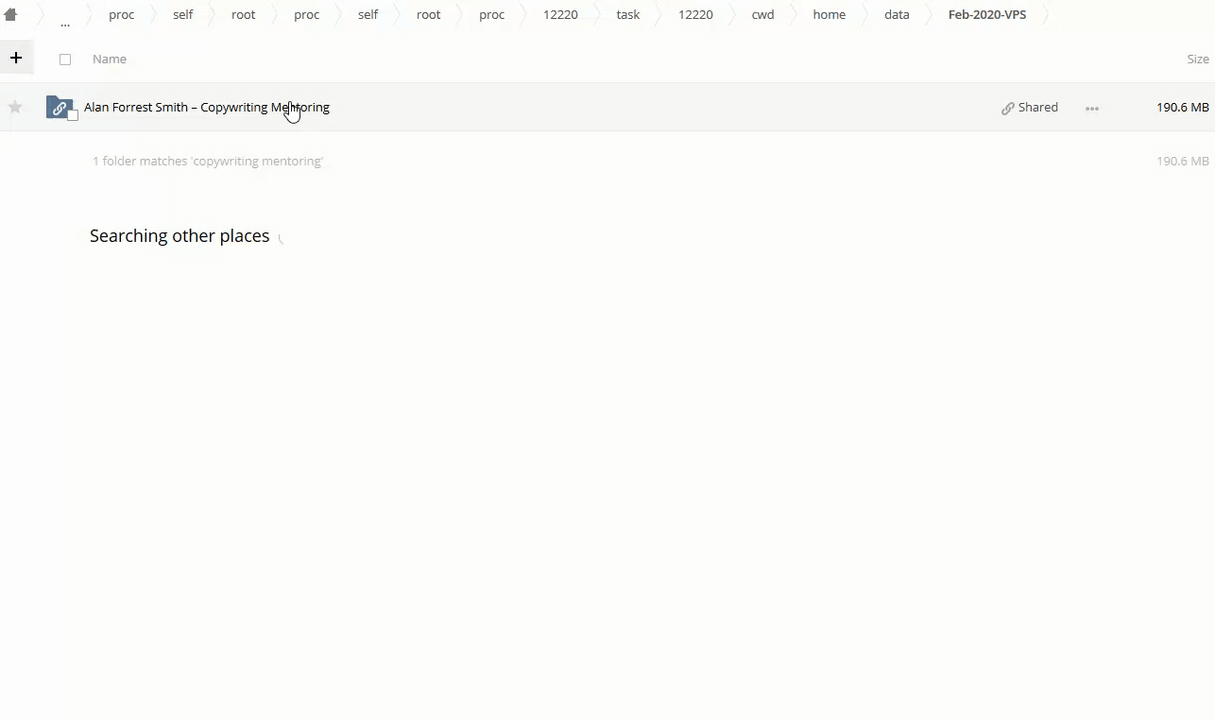 – Download Sample files "Alan Forrest Smith – Copywriting Mentoring"
Course Requirement: Alan Forrest Smith – Copywriting Mentoring
Real Value: $497.0000
One time cost: USD62.0000
Frequently Asked Questions For "Alan Forrest Smith – Copywriting Mentoring"
How to make payment for "Alan Forrest Smith – Copywriting Mentoring" ?
Please add to cart on this page and go to checkout page.

You can also add as many other products as you like and make a one-time payment.
We accept several type of Stripe payments such as Visa, Mastercard, American Express, Discover, Diners Club, Google Pay, Apple Pay and JCB, payments from customers worldwide. Paypal & Bitcoin please contact us.
Is it safe?
100% Secure Checkout Privacy Policy
Encryption of sensitive data and communication.
All card numbers are encrypted at rest with AES-256 and transmitting card numbers runs in a separate hosting environment, and doesn't share or save any info.
How can we deliver you the course?
How long do I have access to the course?
How to download "Alan Forrest Smith – Copywriting Mentoring" ?
Enjoy "Alan Forrest Smith – Copywriting Mentoring" in your account page.
Download only one file at a time. Sometimes doing all of the files at once will lead to them all freezing.
Also, please do not attempt to download to a mobile device. These should be saved to a computer and then synced to devices such as phones and tablets.
You can also learn online instead of downloading, but we encourage you to download for better results and viewing quality during your learn. Lastly, download times are much quicker in the mornings, before noon, Pacific time. during download make sure your device is not sleeping off screen.
What is the refund policy "Alan Forrest Smith – Copywriting Mentoring"?
We'll Bear The Risk, You'll Take The Results…
Within 30 days of purchased |Alan Forrest Smith – Copywriting Mentoring  |, if you don't get anything out of the program, or if your order has any problem, or maybe for some reason, you just don't like the way it is. Please contact us and we will do our best to assist. Thank you for your understanding.
Have More Questions?
Our support staff is the best by far! please do not hesitate to contact us at email: [email protected] and we'll be happy to help!
You want to get "Alan Forrest Smith – Copywriting Mentoring" now right?!!!
YES! I'M READY TO ADD TO CART BUTTON ON THIS PAGE NOW !