Brian Casel – Productize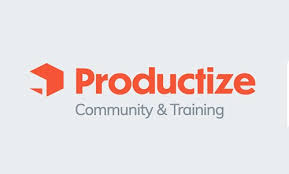 Tired of the billable hours hustle? The Productize course and community is here to help you step up to a business model that scales.
Break Free of Billable Hours.
Still freelancing and living project-to-project? Has your earning potential plateaued? Stuck wearing all the hats and doing everything yourself?
If you wish you'd never have to write a lengthy proposal again or take a client who doesn't value your work, then you're not alone.
Every freelancer hits these challenges at some point in their career. Even raising your rates and chasing after bigger fish won't get you where you need to go.
Maybe it's time for a promotion.
Promotion? But self-employed web workers like us don't have a boss we can butter up for a promotion to the corner office with the higher salary. No. We're on our own.
So in order to truly level up in your career and gain that freedom you've been chasing all these years, then you'll need to promote yourself.
That starts with making your transition from Freelancer to Business Owner.
Frank the Freelancer
Frank makes money by the hour or sometimes by the project.
Frank owns nothing more than his time.
Frank is stuck answering to "clients from hell"
Frank is spread too thin, wearing too many hats.
Beth the Business Owner
Beth's business pays her, even on her days off.
Beth owns an asset that grows in value.
Beth's focused on building her business, not chasing unpaid invoices.
Beth's business runs itself so she can focus on the big picture.
Sure… That all sounds great.
But right now, you're stuck paying the bills with client work. The time you spend with your family occupies whatever free time you have left. How will you ever make it happen when the cards are stacked against you?
Making that transition from hourly billing to a business that scales seems near impossible. So how will you do it?
Take The Path of Least Resistance
You can gamble your late-night weekend hours on an unproven idea for an app… Or chase the hottest "passive income" opportunity, only to launch to crickets…
Or you can take the pragmatic approach to building a scalable business:
A productized service.
It's the smartest and most efficient path to leveling up as a business owner, without risking the farm. A productized service has an incredibly low barrier to entry, the shortest runway to profitability, and a proven path to scalability.
And once you've established your productized service business, you're perfectly positioned (and well-funded) to expand. Whether that means growing your line of products or optimizing your business to give you the freedom and ownership you deserve.
But it all starts here. You working to change your business for the better.
What is a Productized Service?
Get immediately download Brian Casel – Productize
From your customer's perspective, a productized service offers a specialized "done for you" solution with a compelling value proposition, packaged at a set price and scope.
From the founder's perspective (that's you), a productized service is one that runs systematically, and continues to produce and grow with or without your direct involvement.
Stop taking on any project just to keep the lights on. Start focusing what you do and who you do it for. Then streamline, systematize, and automate it to run itself so you're free to focus on the bigger picture.
No matter where you take your productized service, one thing is certain: You will have finally earned your promotion from Freelancer to Business Owner.
And with that promotion come these perks:
Scalability
Create a service model designed for growth. Earn more as your business grows.
Remove yourself
Design systems and automation so your business can run without you.
Get paid, even on days off
Detach your work from your time. Create a business that produces on its own.
Own an asset
Build a business that not only pays the bills, but grows in value.
Focus on the big picture
Work "on" your business, not "in" your business.
Steady, reliable income
End the feast and famine cycle for good. Grow your baseline income month after month.
Learn and level up with the definitive course and community for Productized Service owners.
The Course
30+ self-paced video lessons
Comprehensive training for starters and seasoned founders alike. Whether you're launching your first idea productized idea or you're deep into scaling mode, this guide is for you. It delivers both strategic high-level guidance and actionable, step-by-step tactics.
Ready-to-use Templates
Gain access to processes (SOPs), spreadsheets, templates, scripts, worksheets, and questionnaires—All designed to be ready for you to plug right into your business and put to use.
Guided lesson discussion in our community
Each lesson links to a dedicated discussion in the private forum where you can ask questions and share notes with others who've gone through the training.
Virtual Coach
Automatic enrollment into the perfect companion to the self-paced video lessons: Regularly paced emails designed to keep you focused and accountable so you can follow through and drive real change in your business.
The Community
Private Discussion Forum
Go deep on a range of evergreen discussions that help you gain clarify and real-world insight. The archives are fully searchable and the interface is mobile and email-friendly. Powered by Discourse, the best modern forum system around.
Mastermind Group Matching
Form your own small mastermind group with other members who are going through this journey with you. Join up with anyone or get matched up the next time we run our "mastermind rush" (happens every few weeks).
Productize Business Directory
Members can list their Productized Service business in our public directory for extra exposure to potential leads.
Private Slack Chatroom
Join in the live members-only chat powered by Slack. Who said working remotely (from anywhere) has to be lonely?
Brian Casel – Productize Free Download, Productize Download, Productize Groupbuy, Productize Free, Productize Torrent, Productize Course Free, Productize Course Download
Read more: http://archive.is/uIxqo
Get immediately download Brian Casel – Productize
Here's What You'll Get in Productize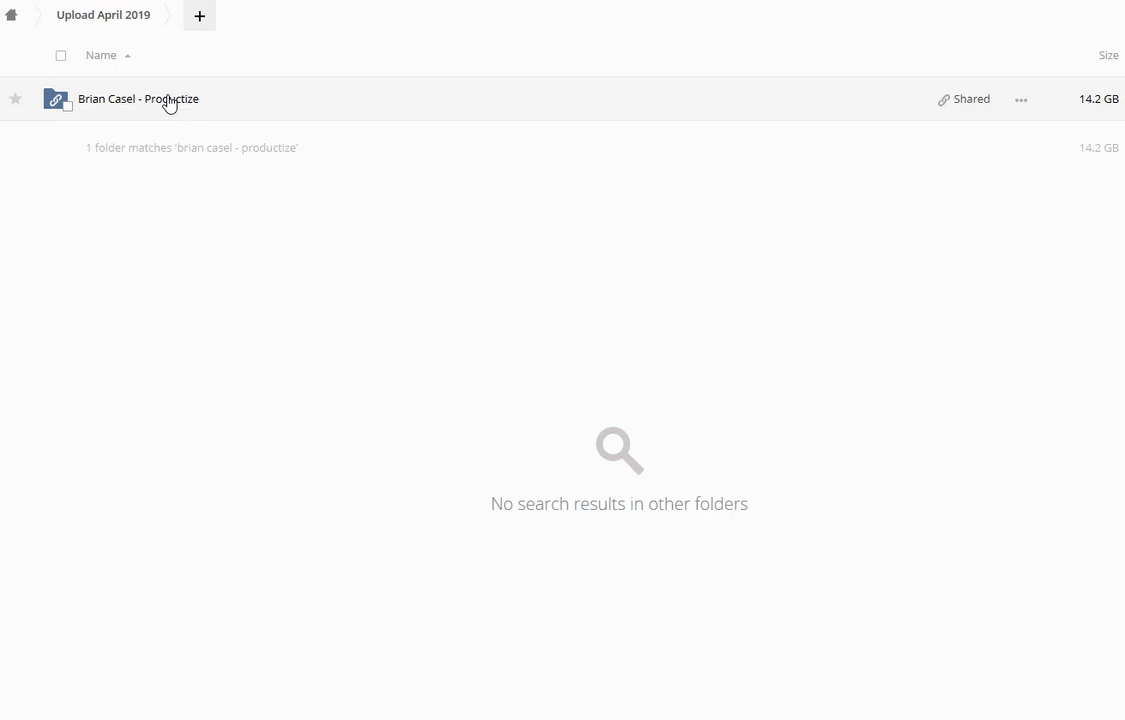 – Download Sample files "Brian Casel – Productize"
Course Requirement: Brian Casel – Productize
Real Value: $997.0000
One time cost: USD110.0000
Frequently Asked Questions For "Brian Casel – Productize"
How to make payment for "Brian Casel – Productize" ?
Please add to cart on this page and go to checkout page.

You can also add as many other products as you like and make a one-time payment.
We accept several type of Stripe payments such as Visa, Mastercard, American Express, Discover, Diners Club, Google Pay, Apple Pay and JCB, payments from customers worldwide. Paypal & Bitcoin please contact us.
Is it safe?
100% Secure Checkout Privacy Policy
Encryption of sensitive data and communication.
All card numbers are encrypted at rest with AES-256 and transmitting card numbers runs in a separate hosting environment, and doesn't share or save any info.
How can we deliver you the course?
After you pay for "Brian Casel – Productize" on our library, please follow the download links in your account page here: |Brian Casel – Productize |
In some case, the link is broken for any reason, our supporter will renew the download links and notify to your email within a few hours business day. Your patience is appreciated.
How long do I have access to the course?
 How does lifetime access download?
After enrolling, you have unlimited download to this |Brian Casel – Productize|  for as long as you like – across any and all devices you own.
How to download "Brian Casel – Productize" ?
Enjoy "Brian Casel – Productize" in your account page.
Download only one file at a time. Sometimes doing all of the files at once will lead to them all freezing.
Also, please do not attempt to download to a mobile device. These should be saved to a computer and then synced to devices such as phones and tablets.
You can also learn online instead of downloading, but we encourage you to download for better results and viewing quality during your learn. Lastly, download times are much quicker in the mornings, before noon, Pacific time. during download make sure your device is not sleeping off screen.
What is the refund policy "Brian Casel – Productize"?
We'll Bear The Risk, You'll Take The Results…
Within 30 days of purchased |Brian Casel – Productize  |, if you don't get anything out of the program, or if your order has any problem, or maybe for some reason, you just don't like the way it is. Please contact us and we will do our best to assist. Thank you for your understanding.
Have More Questions?
Our support staff is the best by far! please do not hesitate to contact us at email: [email protected] and we'll be happy to help!
You want to get "Brian Casel – Productize" now right?!!!
YES! I'M READY TO ADD TO CART BUTTON ON THIS PAGE NOW !