Michael Neill & George Pransky – Falling in Love With Your Business

interactive program with George Pransky and Michael Neill
September – November 2017
Do you love what you do but wish you didn't have to figure out how to get paid to do it?
Would business be great if only it weren't for the people?
For many helping professionals, solopreneurs, and business owners, the business of business feels like the main obstacle to a truly fulfilling work life. They love people but struggle with customers; love what they do but struggle to make a living doing it. In this twelve session interactive virtual program, world-renowned psychologist Dr. George Pransky and bestselling author and coach Michael Neill will guide you through the maze of your own thinking about business, helping you to see the misunderstandings that keeps you stuck and the simple truths that will guide you on your path to success. You'll not only fall in love with every aspect of your business, you'll get fresh ideas about how to make a real difference to your bottom line and more of a difference to the world.
Topics covered will include:
The thought-created nature of your experience
Where insight comes from and how to get more of it
Why you're hot when you're hot (and not when you're not) – the keys to high performance
What love has to do with business and what business has to do with love
We'll also explore:
Falling in love with selling
Procrastination and seemingly effortless productivity
Becoming "discouragement proof" – understanding pressure, stress, and resilience
How to accelerate your learning curve in any aspect of your business
If you're ready to upgrade your relationship with your business and radically improve your business relationships, click on the button below to enroll:
Cost : $795
Here's how it works:
We'll meet by video conference for an 90 minutes on Tuesdays at 11am PT / 7pm UK each week of the program, beginning September 5th through November 28th.  George and Michael will introduce a theme for the week and then we'll dive in to our exploration, spending as much of the time as possible working directly with your questions, insights, and aspirations
Get immediately download Michael Neill & George Pransky – Falling in Love With Your Business
You'll be given a "homework assignment" each week to help you see how what we've been exploring on the webinar relates to and impacts you and your business
All sessions will be recorded and available for live streaming or download (lifetime access).
We'll also have an exclusive Facebook group for participants that will open up on the 1st of September
Dates: September – November 2017
Cost: $795 
Order bonus:
Shortly after registering for the program, you'll receive instructions to access to both the Pransky's Insight video program and Michael's The Path of Effortless Change video program. These two programs alone retail for $995 – that's more than the cost of the course and will help you get a head start and deeper grounding in the ideas we'll be exploring together!


What Michael has to say about George: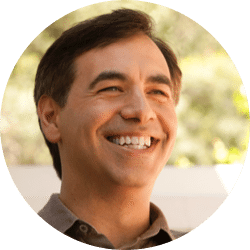 "The philosopher Colin Wilson labeled Dr. George Pransky "the greatest psychologist of our time", and when I was first introduced to the principles behind the inside-out understanding, it was his work that both inspired me and led the way. Inspired by the work of Sydney Banks, George evolved a "psychology of Mind" that identifies a deep understanding of state of mind and healthy psychological functioning as both the cause and effect of personal satisfaction and business success.
As I've gotten to know and work with George over the past eight years, I've continued to be impressed by his boundless creativity, warm humor, and fierce commitment to helping everyone he works with stay in the conversation until they get everything they came for and more. I'm incredibly excited to be co-creating this program with George and all of you who join us, and I know our businesses (and most likely our lives) will have indelibly changed for the better by the time we are through! "
"In my mind, competent people – in whatever field of endeavor – fall into one of two categories. One category is what I would call 'unconscious competents'. These people are very good at what they do but they don't really understand what's behind their capability.
The second category is what I would call 'conscious competents'. These people are not only good at what they do, they also know what's behind this competence. These conscious competents, though few and far between, are the great teachers of the world. Michael Neill is one such person. He has displayed decades of competence as an entrepreneur in the coaching field. Because he is one of those rare conscious competents, he has not only been able to teach people coaching but also what it takes to be successful in business of any kind. It is very exciting for me to have an opportunity to co-teach on such a rich and inspirational topic with him."
What George has to say about Michael:
Here's What You'll Get in Falling in Love With Your Business
– Download Sample files "Michael Neill & George Pransky – Falling in Love With Your Business"
Course Requirement: Michael Neill & George Pransky – Falling in Love With Your Business
Real Value: $795.0000
One time cost: USD92.0000
Frequently Asked Questions For "Michael Neill & George Pransky – Falling in Love With Your Business"
How to make payment for "Michael Neill & George Pransky – Falling in Love With Your Business" ?
Please add to cart on this page and go to checkout page.

You can also add as many other products as you like and make a one-time payment.
We accept several type of Stripe payments such as Visa, Mastercard, American Express, Discover, Diners Club, Google Pay, Apple Pay and JCB, payments from customers worldwide. Paypal & Bitcoin please contact us.
Is it safe?
100% Secure Checkout Privacy Policy
Encryption of sensitive data and communication.
All card numbers are encrypted at rest with AES-256 and transmitting card numbers runs in a separate hosting environment, and doesn't share or save any info.
How can we deliver you the course?
How long do I have access to the course?
How to download "Michael Neill & George Pransky – Falling in Love With Your Business" ?
Enjoy "Michael Neill & George Pransky – Falling in Love With Your Business" in your account page.
Download only one file at a time. Sometimes doing all of the files at once will lead to them all freezing.
Also, please do not attempt to download to a mobile device. These should be saved to a computer and then synced to devices such as phones and tablets.
You can also learn online instead of downloading, but we encourage you to download for better results and viewing quality during your learn. Lastly, download times are much quicker in the mornings, before noon, Pacific time. during download make sure your device is not sleeping off screen.
What is the refund policy "Michael Neill & George Pransky – Falling in Love With Your Business"?
We'll Bear The Risk, You'll Take The Results…
Within 30 days of purchased |Michael Neill & George Pransky – Falling in Love With Your Business  |, if you don't get anything out of the program, or if your order has any problem, or maybe for some reason, you just don't like the way it is. Please contact us and we will do our best to assist. Thank you for your understanding.
Have More Questions?
Our support staff is the best by far! please do not hesitate to contact us at email: [email protected] and we'll be happy to help!
You want to get "Michael Neill & George Pransky – Falling in Love With Your Business" now right?!!!
YES! I'M READY TO ADD TO CART BUTTON ON THIS PAGE NOW !