Paul R. Scheele and Win Wenger – Genius Code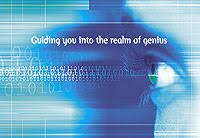 Crack your "Genius Code"
and genius is automatic!
Tune into those secret messages that your brain automatically sends you to boost your IQ, solve any problem, accelerate learning, recognize golden opportunities, and supercharge your intuition.
The Genius Code Deluxe Course includes the eight audio sets, a 56-page course manual, Win Wenger's mini-book Think Visually and the special Genius Code Paraliminal session of the Main Course, PLUS the brand new uniquely interactive 2-DVD Genius Code Live set . You also receive the Genius Code Accelerator's 8 audio sets on Image Streaming, Accelerated Learning, Intuition, Problem Solving, and Lucid Dreaming, and the "30-Day High Think Tank Challenge" kit.
Contents of Genius Code Accelerator
Part One: Four sets of a TeleSeminar with Paul Scheele and Win Wenger connecting the processes of Genius Code with:
Image Stream Connectivity
Problem Solving
Intuition
Accelerated Learning
Part Two: Four sets of a special workshop conducted by Paul Scheele on Lucid Dreaming. In a lucid dream you are actually aware that you are dreaming, and you control the dream with the same ease that you control anything during your waking life.
Paul ties lucid dreaming into the processes of Genius Code so that a huge shift occurs through your sleeping and waking life to draw additional insights and knowledge from your subconscious.
Part Three: "High Think Tank 30-Day Challenge" to develop striking awarenesses bridging your subconscious and accelerate your results with Genius Code. Spend just two to three minutes a day for a month.
Prefer to pay in three easy installments? No problem!
Just follow the simple instructions during the checkout process.
30-Day Money-Back Guarantee
Main Course:
Audio Set 1:
Introduction
Audio Set 2:
Image Streaming & Receiving Information from Your Inner Genius
Audio Set 3:
Over-the-Wall & Interpreting Information
Audio Set 4:
Interpreting Information & Activating Your Genius
Audio Set 5:
PhotoReading, Direct Learning, & High Think Tank Exercises
Audio Set 6:
Psi Hypothesis & Dreaming for Creative Problem Solving
Audio Set 7:
Borrowed Genius & Advanced Civilization Toolbuilder
Audio Set 8:
Conclusion & Genius Code Paraliminal
Course Manual
Think Visually mini-book
Get immediately download Paul R. Scheele and Win Wenger – Genius Code
Genius Code Live Video Sets
Video Set 1
Discover Your Genius
Tapping Your Image Stream
Course Purpose
Image Streaming Practice
Image Streaming and Mind Mapping
Image Streaming Exercise 1
Blockers and Developers
Image Streaming Exercise 2
Debriefing, Bouncing, and Breathing
Interpreting Information
High Think Tank and Triangulation
High Think Tank Exercise
High Think Tank Debrief
High Think Tank with Three Doors
Video Set 2
Over-the-Wall
Over-the-Wall Exercise
Exercise Your Brain
The Learning Process and Robo-Octopus
Borrowed Genius
Borrowed Genius Exercise
Advanced Civilization Toolbuilder
Advanced Civilization Toolbuilder Exercise
Choosing the Right Technique
Accelerator Course:
TeleSeminar Audio Sessions
Audio Set 1:
Image Stream Connectivity
Audio Set 2:
Problem Solving
Audio Set 3:
Intuition
Audio Set 4:
Accelerated Learning
Workshop Audio Sessions
Audio Sets 5-8:
Lucid Dreaming
30-Day High Think Tank Challenge Kit
Here's What You'll Get in Genius Code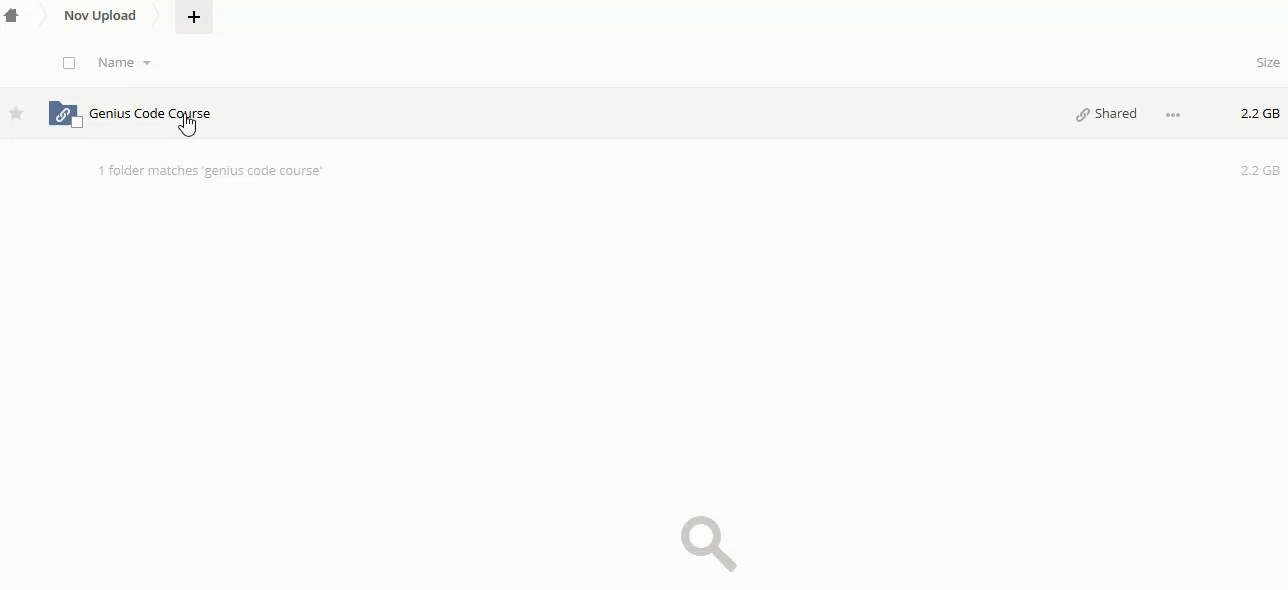 – Download Sample files "Paul R. Scheele and Win Wenger – Genius Code"
Course Requirement: Paul R. Scheele and Win Wenger – Genius Code
Real Value: $119.0000
One time cost: USD32.8000
Frequently Asked Questions For "Paul R. Scheele and Win Wenger – Genius Code"
How to make payment for "Paul R. Scheele and Win Wenger – Genius Code" ?
Please add to cart on this page and go to checkout page.

You can also add as many other products as you like and make a one-time payment.
We accept several type of Stripe payments such as Visa, Mastercard, American Express, Discover, Diners Club, Google Pay, Apple Pay and JCB, payments from customers worldwide. Paypal & Bitcoin please contact us.
Is it safe?
100% Secure Checkout Privacy Policy
Encryption of sensitive data and communication.
All card numbers are encrypted at rest with AES-256 and transmitting card numbers runs in a separate hosting environment, and doesn't share or save any info.
How can we deliver you the course?
How long do I have access to the course?
How to download "Paul R. Scheele and Win Wenger – Genius Code" ?
Enjoy "Paul R. Scheele and Win Wenger – Genius Code" in your account page.
Download only one file at a time. Sometimes doing all of the files at once will lead to them all freezing.
Also, please do not attempt to download to a mobile device. These should be saved to a computer and then synced to devices such as phones and tablets.
You can also learn online instead of downloading, but we encourage you to download for better results and viewing quality during your learn. Lastly, download times are much quicker in the mornings, before noon, Pacific time. during download make sure your device is not sleeping off screen.
What is the refund policy "Paul R. Scheele and Win Wenger – Genius Code"?
We'll Bear The Risk, You'll Take The Results…
Within 30 days of purchased |Paul R. Scheele and Win Wenger – Genius Code  |, if you don't get anything out of the program, or if your order has any problem, or maybe for some reason, you just don't like the way it is. Please contact us and we will do our best to assist. Thank you for your understanding.
Have More Questions?
Our support staff is the best by far! please do not hesitate to contact us at email: [email protected] and we'll be happy to help!
You want to get "Paul R. Scheele and Win Wenger – Genius Code" now right?!!!
YES! I'M READY TO ADD TO CART BUTTON ON THIS PAGE NOW !