The Heart of Complex Cardiac Care Strategies for Rapid Action

In today's cardiology world full of technology dependence, it can be easy to get caught up in what machines and test results are telling us versus what the patient is feeling or trying to explain. That's not to say that you should ignore the numbers, but rather take all the information in to strategize a treatment plan best equipped for your patient!
Treat the patient, not the rhythm…
Attend this ground-breaking online course and gain the skills you need to recognize early signs of cardiac trouble and identify appropriate interventions to prevent further deterioration for your patients.
With a combined experience of over 45 years, two hand-picked experts come together to give you:
Accurately interpret cardiac rhythms

Evaluate appropriate treatment strategies for high-risk ECG findings

Analyze management options for acute coronary syndromes

Communicate the diagnosis, evaluation, and management of inflammatory cardiac disease

Distinguish differences between life-threatening arrhythmias

Plan appropriate nursing care for patients with myocardial ischemia

And SO much more!
Bonus! Register today and we'll also include The ABCDs of the Cardiac Medicine Cabinet online digital seminar training absolutely FREE!
Walk away feeling confident in the quality of cardiac care you can provide to your patients with complex cardiac conditions and co-morbidities.
Cardiac Emergencies: Quickly Recognize Life-Threatening Dysrhythmias & Manage Your Most Unstable Patients
In six in-depth video modules, you'll explore the essentials of cardiac emergencies, and gain improved rhythm interpretation skills, plus be able to quickly recognize life-threatening dysrhythmias with the confidence to manage your unstable cardiac patients!
Cardiac Rhythm Review
Sinus

Atrial

Junctional

Ventricular

Blocks
Commonly Prescribed Medications
Anticoagulants

Vasodilators

Antiarrhythmic

Vasopressors

Inotropics

Miscellaneous agents
Myocardial Ischemia
Pathophysiology

Cardiac enzymes & diagnostic testing

Core measures

Risk assessment tools

Treatment/interventions

SKILLS: Telemetry monitoring

EKG lead placement

Telemetry packs – 3, 5, and 6-leads
Heart Failure
Pathophysiology

Diagnostic testing

Core measures

Treatment/interventions

SKILLS: Oxygen delivery systems

SKILLS: Prevention of respiratory depression/failure

Pulse oximetry – how effective is it?
End-Tidal CO2 monitoring
Monitoring the Post-Cardiac Catheterization Patient
Assessment of cath site

Monitoring for complications/hematoma

SKILLS: Hemostatic devices

Radial access device (e.g., VascBand®)
Femoral access device (e.g., FemoStop®)
Trends in Patient Management
Life-Vest

WATCHMAN® Device

Left Ventricular Assist Device

Chest and abdominal drainage systems (e.g., PleurX®)
Cardiac and Respiratory Complexities: Quickly Differentiate to Take Rapid Action
This video segment is divided into 6 modules and will provide you with the confidence to recognize early symptoms and identify appropriate interventions to prevent further deterioration. We will discuss when non-invasive ventilation devices should – and should not – be used. Don't let blood gases intimidate you — learn quick and easy ways to interpret ABG results! You will learn from actual patient stories to illustrate the complexities and co-morbidities of cardiac and respiratory diagnoses!
Hemodynamics
Do you need a Swan-Ganz?

Preload/Afterload

Contractility

Cardiac output

Cardiac index

Mean arterial pressure
Cardiac Interventions and Medications
PharmacologyStabilization & Treatment procedures

Vasopressors vs. Inotropes Ace Inhibitors, Beta blockers
Anticoagulants

Stents, CABG, LVADS

What's Trending? Current trending technology

Case Presentations & Identify Probable Diagnosis
Respiratory Interventions and Medications
Pharmacology

ABGs: Simplifying the numbers

Chest Tubes: Indications, set-up, troubleshooting

Capnography: Interpreting what it tells us

Ventilation and NPPV basics: Modes of ventilation and appropriate uses
Respiratory Diagnoses
Clinical presentation, signs/symptoms, interventions, management of:Anaphylaxis

Pneumonia
Asthma
COPD
Acute Respiratory Distress Syndrome
Pulmonary embolism (Air, Fat, Amniotic)

Acute Respiratory Failure

Pleural effusions

Pneumothorax

Foreign body aspiration
Cardiac Diagnoses
Bradycardic & tachycardic rhythms: Essentials that you need to know

Is This Patient Having an MI?Aortic Stenosis

Pericarditis
Myocarditis
Endocarditis
Etiology, Clinical Presentation, ECG changes, Treatment

Heart Failure

Current best practice recommendations

Long-term prognosis
Enroll today and you'll also get this FREE bonus!
The ABCDs of the Cardiac Medicine Cabinet (Valued at Over $45!)
by Cyndi Zarbano, MSN-Ed, CCRN, CEN, PCCN, CMSRN, CLNC, NLCP
In this online training, speaker Cyndi Zarbano discusses the most commonly prescribed cardiac medications, their ability to manipulate hemodynamic parameters, alter the cardiac electrical system, interrupt the clotting process, and treat a variety of disease states. Don't miss this opportunity to keep pace with the ever-changing guidelines, identify potential complications and reduce the risk of potential adverse consequences for your patients.
Get to Know Your Speakers
Marcia Gamaly, MSN, MHA, RN-BC, CEN, PCCN, has over twenty years of nursing experience at the bedside and in staff development. Marcia currently works as a clinical nurse educator at St. Mary Medical Center in Langhorne, Pennsylvania. In her current role, she oversees and plans the educational needs for over 250 nurses and support staff on a variety of units, including a step-down, neuro-tele and medical-surgical units. She has developed and presented on a variety of topics including certification courses for critical care, progressive care, medical-surgical, oncology and emergency nursing. Other presentations include telemetry skills day, medical-surgical skills day, cardiac dysrhythmia interpretation, post-operative care and heart failure. Additionally, Marcia is an instructor for BLS, ACLS, PALS, TNCC, ENPC and ASLS and works as a per-diem emergency department staff nurse.
Get immediately download The Heart of Complex Cardiac Care Strategies for Rapid Action
She is a doctoral student at Villanova University, with a research interest in bariatrics. She is certified in medical-surgical nursing, progressive care nursing, emergency nursing, and professional staff development. She is a member of the Emergency Nurses Association, American Association of Critical Care Nurses, and American Society of Metabolic and Bariatric Surgery.
Robin Gilbert, RN, MSN, CEN, CPEN, has over 25 years' experience in emergency nursing. A number of her years in emergency nursing included experience in a pediatric emergency department at Boston Medical Center. She is both a certified emergency nurse and certified pediatric emergency nurse. Robin has experience as an emergency department manager, manager of cardiac & pulmonary rehabilitation and, currently, as the regional manager for staff development at Central Maine Medical Center. She instructs the NCLEX review class for Kaplan and tutors nursing students online for a local college of nursing. Her experience also includes having been an item writer for the Board Certification of Emergency Nursing and a former Chairperson. Robin was the coordinator for her employer's "Pathway to Excellence" designation, which was received in 2012.
In her role, Robin is able to remain current in the trends and best practices standards for care of the pediatric population. Robin received her BSN from Curry College, Massachusetts and her MSN from Saint Joseph's College, Maine. Robin is an active member of the Emergency Nurses Association, the American Nurses Association, Society of Critical Care Medicine, and a reviewer for the ANCC's Pathway to Excellence program.
Here's What You'll Get in The Heart of Complex Cardiac Care Strategies for Rapid Action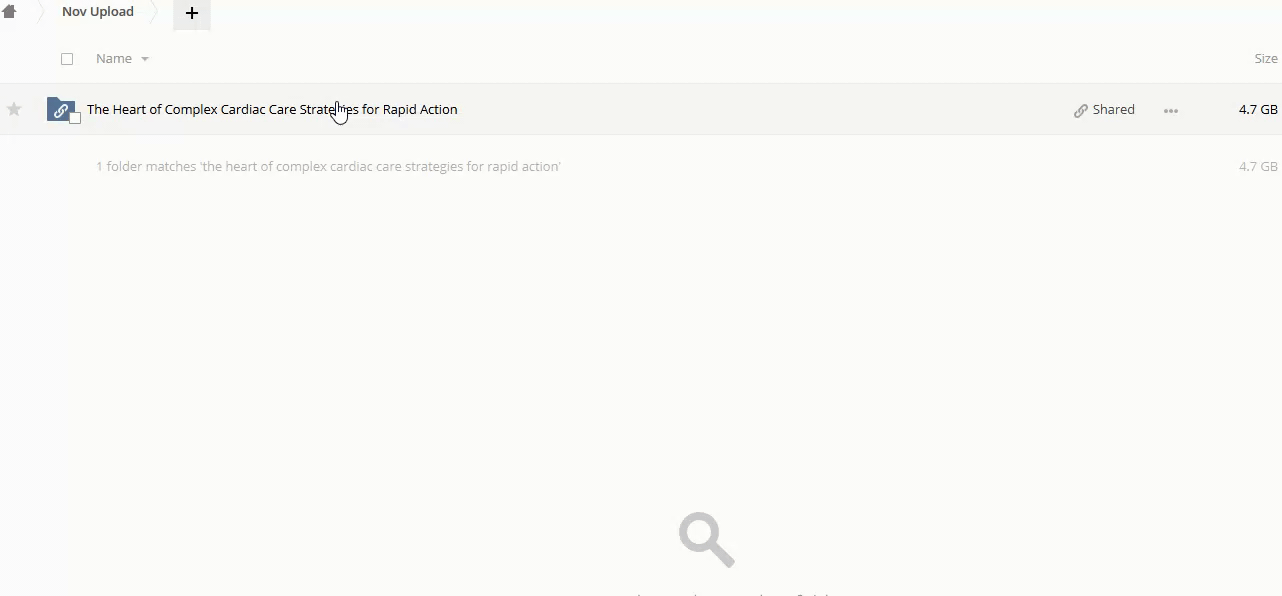 – Download Sample files "The Heart of Complex Cardiac Care Strategies for Rapid Action"
Course Requirement: The Heart of Complex Cardiac Care Strategies for Rapid Action
Real Value: $249.9900
One time cost: USD52.0000
Frequently Asked Questions For "The Heart of Complex Cardiac Care Strategies for Rapid Action"
How to make payment for "The Heart of Complex Cardiac Care Strategies for Rapid Action" ?
Please add to cart on this page and go to checkout page.

You can also add as many other products as you like and make a one-time payment.
We accept several type of Stripe payments such as Visa, Mastercard, American Express, Discover, Diners Club, Google Pay, Apple Pay and JCB, payments from customers worldwide. Paypal & Bitcoin please contact us.
Is it safe?
100% Secure Checkout Privacy Policy
Encryption of sensitive data and communication.
All card numbers are encrypted at rest with AES-256 and transmitting card numbers runs in a separate hosting environment, and doesn't share or save any info.
How can we deliver you the course?
How long do I have access to the course?
How to download "The Heart of Complex Cardiac Care Strategies for Rapid Action" ?
Enjoy "The Heart of Complex Cardiac Care Strategies for Rapid Action" in your account page.
Download only one file at a time. Sometimes doing all of the files at once will lead to them all freezing.
Also, please do not attempt to download to a mobile device. These should be saved to a computer and then synced to devices such as phones and tablets.
You can also learn online instead of downloading, but we encourage you to download for better results and viewing quality during your learn. Lastly, download times are much quicker in the mornings, before noon, Pacific time. during download make sure your device is not sleeping off screen.
What is the refund policy "The Heart of Complex Cardiac Care Strategies for Rapid Action"?
We'll Bear The Risk, You'll Take The Results…
Within 30 days of purchased |The Heart of Complex Cardiac Care Strategies for Rapid Action  |, if you don't get anything out of the program, or if your order has any problem, or maybe for some reason, you just don't like the way it is. Please contact us and we will do our best to assist. Thank you for your understanding.
Have More Questions?
Our support staff is the best by far! please do not hesitate to contact us at email: [email protected] and we'll be happy to help!
You want to get "The Heart of Complex Cardiac Care Strategies for Rapid Action" now right?!!!
YES! I'M READY TO ADD TO CART BUTTON ON THIS PAGE NOW !