This means that most people have become experts in ignoring the signals to rest and rejuvenate, leaving their internal fuel tank perpetually on "empty."
---
Bruce Frantzis – Five Elements Virtual Workshop: Water Element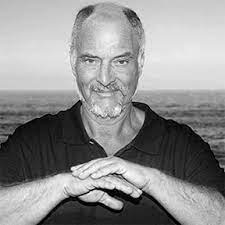 A PERSONAL INVITATION FROm BRUCE Frantzis
Explore how taoist five element practices, qigong, and meditation can help you renew and recharge.
Hi Folks,
Who hasn't experienced some type of burnout these days? Nearly every aspect of our modern world seems tailor-made to overwhelm our natural rhythms and cycles.
This means that most people have become experts in ignoring the signals to rest and rejuvenate, leaving their internal fuel tank perpetually on "empty."
The winter is nature's season of the Water Element, a time of rest and renewal.
Yet for many who feel out of sync with these natural rhythms, winter doesn't feel like a needed time of rest, but more like a dark, depressing drudgery that still leaves you burning the candle at both ends.
But it doesn't have to be…
In contrast to this modern stress, Taoists have always been masters of energy management. How to generate qi, store it, and use it to feel fully alive, active, healthy, and strong. This knowledge is rooted in the observation of the natural world and its cycles, specifically how those cycles affect us both internally and externally.
Here is what we'll be covering In the upcoming Water Five Elements Workshop:
Introductory Quickstart Session:
Immediate Access to a 60-minute, pre-workshop lesson training taught by Master Frantzis.
November 13-14, 2021:
2-Day Virtual Workshop: Over 8 hours of instruction, taught live by Master Frantzis and Senior Instructor Craig Barnes.
November 16-18, 2021:
3-Days of Guided Practices: Three guided practice followup sessions are included in the course to review and absorb what you learned during the weekend workshop. Led by Senior Instructor Craig Barnes.
Join the workshop through professional, live-stream broadcast, and also enjoy lifetime access to recordings of each and every lesson and guided practice.
Winter is the time of the Water Element, a season of completion, preparing the ground for the growth and activity of spring. Your body and mind mirror these natural rhythms…If that rest and storing up of energy never happens, the ability to grow and thrive in the coming year's cycle is compromised.
In this workshop, I'll be teaching you energetic techniques that help to reverse these kinds of imbalances, while finding the connections that bring you back into better harmony within your internal and external life cycles.
Water Element energetic practices have the most powerful effects when done just before and during the winter season. They can radically benefit the vitality of your body, the downward flow and absorption of qi, increase emotional resilience to relieve anxiety and depression, enhance nervous system function, plus heighten awareness, and intuitive capacity.
The cumulative result of employing these practices is a strong harmonizing effect that helps you to shed stress, avoid exhaustion, and maintain a natural sense of creativity, energy, and flow.
These lessons have benefitted my own life beyond measure, and I'm looking forward to sharing some of them so that they can do the same for you.
You have my warmest invitation to join us, and I hope to see you in the workshop.
Stay good,
Bruce Frantzis
Click Here to See Registration Details Now
"The primary goals of tai chi and qigong are to relax and regulate the central nervous system, to release physical and emotional stress and to promote mental and emotional well-being." – Bruce Frantzis
WHAT MAKES FIVE ELEMENT TRAINING UNIQUE?
Enrollment for the Winter Five Element Workshop is NOW Open.
Taoist and Chinese masters throughout the ages have deeply understood the importance of remaining in balance and harmony with the Five Elements. This virtual workshop will help you take the first steps in working with the Water element this season. You'll be learning from world-class teachers, be supported by a global community of practitioners, and will be absorbing the entire experience through a live-stream learning platform that captures all the subtle details.
EXPERT INSTRUCTORS
Authentic Knowledge
Learn from an internationally recognized lineage master and author with 50+ years of experience teaching thousands of students around the globe.
REALTIME SUPPORT
Worldwide Community
Take advantage of the encouragement and support of practicing along with hundreds of students as you learn from practitioners with decades of experience.
WORLD-CLASS LEARNING
A Multimedia Digital Experience
Experience the ease and comfort of learning from your home with multiple camera angles, clear audio, and live Q&As. It's the next best thing to attending in person!
WHAT YOU'LL BE LEARNING
Access 10+ Hours of Live and Downloadable Teachings.
Extinguish Burnout
Our fast-paced, high-stress modern world can overtax your body and mind to the point you feel like there's nothing left. Water Element practices teach how to extinguish the fires of burnout, and help you to bounce back from physical and emotional exhaustion and fatigue.
Harness the Winter Season
Winter is the time of the Water Element, a season of completion, preparing the ground for the growth and activity of spring. Learn to relieve seasonal depression and use the winter season as a time of renewal. The effects of Water Element qigong and meditation techniques are amplified when practiced in the winter.
Generate Stillness in Meditation
Settling into an easy and stable awareness will lay the foundation for deeper meditation. In the Taoist meditation tradition, creating a still and relaxed mind allows for diving further into the true nature of spirituality. At this stage, meditation helps you take full spiritual responsibility for yourself so you can become a relaxed, spontaneous, fully mature, and open human being. It can take you to a place deep inside of you that is absolutely permanent and stable.
The Power of the Lower Tantien
The lower tantien at the center of the belly is the energetic center that powers all of the body's physicality, functioning almost like a battery. The stronger and healthier the lower tantien is, the stronger and healthier you are. This course will pay special attention to lower tantien practices that gather energy to recharge your body and mind.
Find Your Flow
Water Element techniques teach how to incorporate effortless ease and flow into your daily life and practice. This gives you the ability to calm your body and mind in motion and start shedding stress before it has a chance to accumulate.
MEET YOUR INSTRUCTORS
Bruce Frantzis
Bruce Frantzis is the Founder of Energy Arts and has been called the foremost Western expert in Wu style tai chi and Yang style tai chi, holding direct lineages from China. He teaches six powerful qigong sets, as well as bagua zhang and hsing-i from the martial, health, and meditation perspectives. His passion is teaching the Taoist meditation tradition, a direct path to awakening your highest potential.
Craig Barnes
Craig Barnes is a Senior Instructor in the Energy Arts system and has been practicing and teaching tai chi, qigong, meditation, and the internal arts for over 30 years. He has studied actively with Master Frantzis since 1987 and has taught his own courses all over the world. He is one of only a few instructors who have been authorized by Master Frantzis to certify instructors in his system. Craig is known for his gentle yet thorough approach, and his ability to present complex material in a direct way that makes it come to life and take root.
Here's What You'll Get in Bruce Frantzis – Five Elements Virtual Workshop: Water Element

– Download Sample files "Bruce Frantzis – Five Elements Virtual Workshop: Water Element"
Course Requirement: Bruce Frantzis – Five Elements Virtual Workshop: Water Element
Real Value: $97
One-time cost: USD 33
---
Frequently Asked Questions For "Bruce Frantzis – Five Elements Virtual Workshop: Water Element"
How to make payment for "Bruce Frantzis – Five Elements Virtual Workshop: Water Element"?
Please add to the cart on this page and go to the checkout page.

You can also add as many other products as you like and make a one-time payment.
We accept several types of Stripe payments such as Visa, Mastercard, American Express, Discover, Diners Club, Google Pay, Apple Pay, and JCB, payments from customers worldwide. Paypal & Bitcoin please contact us.
Is it safe?
100% Secure Checkout Privacy Policy
Encryption of sensitive data and communication.
All card numbers are encrypted at rest with AES-256 and transmitting card numbers runs in a separate hosting environment, and doesn't share or save any info.
How can we deliver the course?
How long do I have access to the course?
How to download "Bruce Frantzis – Five Elements Virtual Workshop: Water Element"?
Enjoy "Bruce Frantzis – Five Elements Virtual Workshop: Water Element" on your account page.
Download only one file at a time. Sometimes doing all of the files at once will lead to them all freezing.
Also, please do not attempt to download to a mobile device. These should be saved to a computer and then synced to devices such as phones and tablets.
You can also learn online instead of downloading, but we encourage you to download for better results and to view quality during your learning. Lastly, download times are much quicker in the mornings, before noon, Pacific time. during download make sure your device is not sleeping off the screen.
What is the refund policy "Bruce Frantzis – Five Elements Virtual Workshop: Water Element"?
We'll Bear The Risk, You'll Take The Results…
Within 30 days of purchasing "Bruce Frantzis – Five Elements Virtual Workshop: Water Element", if you don't get anything out of the program, or if your order has any problem, or maybe for some reason, you just don't like the way it is. Please contact us and we will do our best to assist. Thank you for your understanding.
Have More Questions?
Our support staff is the best by far! please do not hesitate to contact us at email: [email protected] and we'll be happy to help!