This program will serve as the foundation stage of learning for all members of our professionally recognised courses. File Size: 16 GB, Format File: [ 11 MP4]
---
Damo Mitchell – Xian Tian – Chinese Medical Theory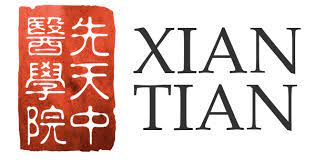 Online Chinese Medical Theory Module
12-Month long Online Training
Suitable for Students of Chinese Medicine
Foundation Module for Professional Training
On this page, you can find out about our 12-month long Online module in Chinese Medical Theory. Sign up to this module to receive weekly lessons which are taught by Damo Mitchell. Each week, Damo takes members through a 60-90 minute long lesson covering a different aspect of Chinese medicine. Over the course of a year, students will learn University-level lessons on underlying theories of Chinese medicine as well as how the body works, what sickness is and how wellness is understood according to traditional Chinese principles.
This program will serve as the foundation stage of learning for all members of our professionally recognised courses.
Join Now. Scroll to the bottom of this page for membership options.
Who is this program for?
Though the program in Chinese Medical Theory was primarily designed as the first module in our three-year professional training in Chinese medicine, it is also suitable for other people as well. Since the first-year is focused upon understanding the foundation theory of Chinese medicine, people who don't wish to be therapists but who want to have an understanding of Chinese medicine may also wish to take this program. This list of people could include:
Perspective practitioners of Chinese Medicine
Qigong practitioners who want a better theoretical understanding to what they are doing
Qigong teachers who wish to understand the nature of health according to Chinese principles
Practitioners of another therapy such as western massage who wish to also learn Chinese medical theory
Shiatsu practitioners who feel they want more detailed instruction on Chinese medical theory
Current practitioners who wish to revisit their foundations
Theory Module Syllabus:
The first module – Chinese Medical Theory – covers the following aspects of Chinese medical theory in great detail. Damo talks through each subject in great detail over 52 easy-to-learn-from videos.
Yin Yang Theory
Jing, Qi, Blood & Fluids
Wu Xing Theory
Zang Fu organs
Extra-ordinary Fu
Pathogenic Theory
Psychology + The Human Mind
Spiritual Health
Six Divisions Theory
Eight Principles Theory
Food Theory
Dream Analysis
Menstrual Health
Pregnancy & the Lunar Months
Body Fluids & Pathology
+ More
Your Teacher
Your lessons are taught to you by Damo Mitchell, lifelong practitioner of the Eastern Arts and skilled practitioner and teacher of Chinese medicine.
Damo has taught the Eastern Arts internationally for many years and has developed a reputation for being able to present complex eastern theories in a way that people can clearly understand them without needing to simplify or water down the teachings. Because he 'lives' the arts himself, Damo's mind is fully immersed in what he is teaching.
Damo breaks down each aspect of Chinese medicine and presents it in both its commonly taught manner, according to how it would be presented at Chinese medical colleges, as well as its esoteric and functional aspects. Clinical examples are given and through flipchart drawings and clearly explained points to ensure that students can take in each part of their chosen subject.
Students undertaking the program will also be able to touch-base with the school and ask any questions on our dedicated facebook page. Tutors, Damo Mitchell and Rob Aspell will then answer questions and guide students in their learning.
The Program
Weekly Video lesson of between approx 60-90 minutes each week
Step-by-Step ongoing courses in Chinese Medical Theory
In-depth Principles of Traditional Chinese Medicine
Insight into ancient theories of Health and Wellness
Taught by Lifetime practitioner of the Asian Arts
Exclusive Online Community Access
Classical Yang Sheng (life nourishing) Principles
Clear guidence on both the How and the Why of Chinese medical theory
Sign Up Now and Begin Your Journey into Chinese Medicine
There are two options for joining the program. You can either make a one-off payment which gives you acess for 18 months or you can pay monthly to subscribe to the ongoing lessons.
Both annual and monthly members gain access to all of the lessons, an exclusive Facebook group where questions may be asked and feedback given and a library of realted material which will open on April 1st. This library will be added to sporadically with various aspects of Chinese medical study.
Here's What You'll Get in Damo Mitchell – Xian Tian – Chinese Medical Theory

– Download Sample files "Damo Mitchell – Xian Tian – Chinese Medical Theory"
Course Requirement: Damo Mitchell – Xian Tian – Chinese Medical Theory
Real Value: $119
One-time cost: USD 35
---
Frequently Asked Questions For "Damo Mitchell – Xian Tian – Chinese Medical Theory"
How to make payment for "Damo Mitchell – Xian Tian – Chinese Medical Theory"?
Please add to the cart on this page and go to the checkout page.

You can also add as many other products as you like and make a one-time payment.
We accept several types of Stripe payments such as Visa, Mastercard, American Express, Discover, Diners Club, Google Pay, Apple Pay, and JCB, payments from customers worldwide. Paypal & Bitcoin please contact us.
Is it safe?
100% Secure Checkout Privacy Policy
Encryption of sensitive data and communication.
All card numbers are encrypted at rest with AES-256 and transmitting card numbers runs in a separate hosting environment, and doesn't share or save any info.
How can we deliver the course?
How long do I have access to the course?
How to download "Damo Mitchell – Xian Tian – Chinese Medical Theory"?
Enjoy "Damo Mitchell – Xian Tian – Chinese Medical Theory" on your account page.
Download only one file at a time. Sometimes doing all of the files at once will lead to them all freezing.
Also, please do not attempt to download to a mobile device. These should be saved to a computer and then synced to devices such as phones and tablets.
You can also learn online instead of downloading, but we encourage you to download for better results and to view quality during your learning. Lastly, download times are much quicker in the mornings, before noon, Pacific time. during download make sure your device is not sleeping off the screen.
What is the refund policy "Damo Mitchell – Xian Tian – Chinese Medical Theory"?
We'll Bear The Risk, You'll Take The Results…
Within 30 days of purchasing "Damo Mitchell – Xian Tian – Chinese Medical Theory", if you don't get anything out of the program, or if your order has any problem, or maybe for some reason, you just don't like the way it is. Please contact us and we will do our best to assist. Thank you for your understanding.
Have More Questions?
Our support staff is the best by far! please do not hesitate to contact us at email: [email protected] and we'll be happy to help!