Gold Medal Bodies – Floor One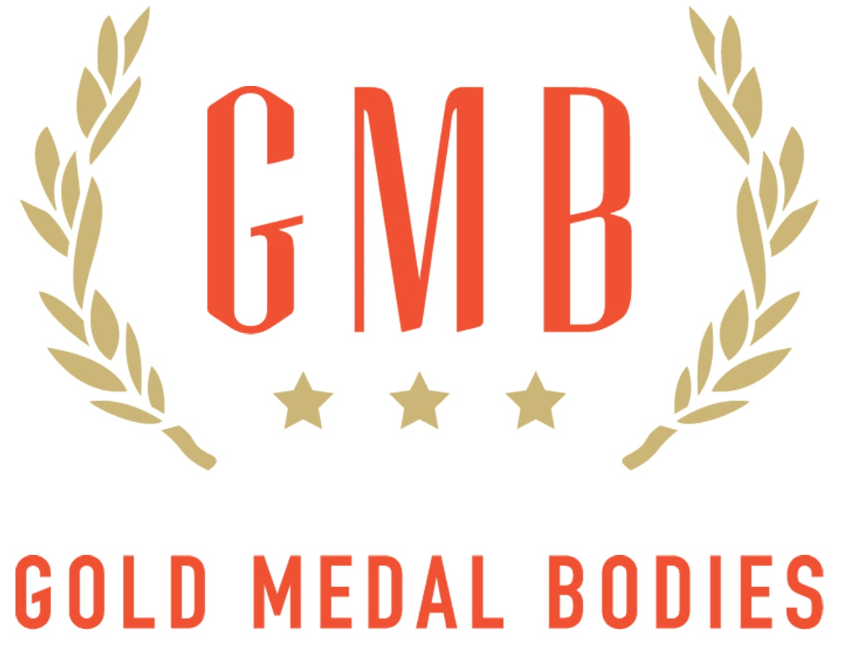 Floor One has been discontinued—sorry you missed it! If you want to learn more about why we stopped selling this program, click here. And if you're looking to build agility and better movement, Vitamin is a good option.
Even though we're not selling this course anymore, we do have a ton of great FREE resources on building skills.
Real athletes are more than just strong. They move with grace and skill in a dynamic environment – an ability you can't build in the weight room.
So we created a program that provides a complete foundation in athletic skill. Check it out:
No Equipment
Clear Instruction
Dynamic Skills
Floor One brings the basic skills of athletic movement together in a comprehensive, systematic program that'll let you move like you never thought possible.
Felix Niland
Felix Niland
Australia
F1
Training should be fun
The biggest benefit to me going in was the list of exercises and the logically-sequenced progression. That's the specific reason I purchased the Floor One program as I didn't know how to figure it out myself (as I could for something simpler… like a one-armed push-up). The specific benefit that made the most difference, looking back, is the feeling of confidence I got when I read through the manuals on Day 1. Seeing the path from A – Z makes it seem really achievable.
What I will also say is that the cool, funny vibe of the writings is so refreshing to read. Training should be fun so I don't know why training products are usually so dead boring!! Great production, GMB Team!
Working Out Does NOT Make You An Athlete
The lie of modern fitness training is that you can reach your athletic potential in the gym.
Real athletes don't. Top athletes in any sport spend countless hours drilling. They work on their jumping mechanics. They do balance and agility drills. They develop their spatial awareness. They practice fine motor tasks related to their sport: ball handling, shooting, passing, etc.
Those abilities separate real athletes from your average fitness enthusiast, and you can see the difference in their performance.
It's not just more strength and greater endurance. It's grace under pressure. It's the ability to change direction easily. It's all those improvised moments of physical prowess that separate the truly athletic from the merely fit.
Kicking up into a handstand
Of course, you're not a pro athlete, and training like one isn't feasible for you. But you still want a healthy dose of athleticism with your fitness. It's nice to be strong and fit and look nice, but the real reward comes from applying that to having fun in the real world, which is as unpredictable as any sport.
Luckily, most of those sport-specific drills the athletes do can be boiled down to a handful of basics you can practice to give yourself a bit of that same ability.
In Floor One, you'll learn a fun way to develop real athleticism by practicing four basic categories of movements.
The 4 Basic Classes of Athletic Movement
To build a comprehensive foundation for the kind of dynamic movement that defines true athleticism, we've chosen four broad classes of skills for F1. These basic skills provide a broad spectrum of abilities for any activity.
Practicing a controlled jump movement
Download immediately Gold Medal Bodies – Floor One
1. Controlled Jumps
Jumps are the most fundamental power move, but few people outside a handful of sports devote much practice to developing solid jump mechanics. We'll tighten your jump technique, teach you to land with control, and increase the complexity by adding 180° and 360° spins while airborne.
Demonstrating proper hand balance
Get immediately download Gold Medal Bodies – Floor One
2. Hand Balance Skills
Even though most sports don't require handstands, they're a great tool for developing shoulder stability and spatial awareness. Floor One includes practice on the crow pose, elbow levers, and freestanding handstand, along with developmental exercises to help you get them down solid.
Balancing effectively on one leg
3. Single-Leg Balances
Most athletic movements require shifting your balance from one leg to the other, often while changing direction. We'll build your static balance skills first with the front and back scales, then take them off the ground with the flying pirouette transition to build dynamic balance that never fails.
Masting a cartwheel movement
4. Basic Tumbling Skills
Tumbling is an important skill for learning to transition from the floor to upright and back again. They can also save your neck in a fall. F1 includes front and back somersaults, cartwheels, and other basic skills that build your spatial awareness and comfort when moving while inverted.
Why You Can't Just Start Practicing Complex Skills
So why not just add a few jumps and cartwheels to your existing routine? Complexity. Athletic movements are impossibly complex.
The brain has to parse a firehose of sensory information and instantaneously activate all the right muscles in exactly the right order. The only way to get your body and brain to work together like that is to start with the basics and build up to it.
Every movement and combination in F1 is designed not only to train your body, but also to teach your brain and body increasingly complex skills.
For example…
Start With a 180° Jump
demonstrating a basic upward jump
A jump with a half-twist seems pretty simple, but practicing to nail the right technique consistently lays a necessary foundation of strength and control.
Add in a Back Scale
balancing on a back scale
Again, a simple enough pose, but it develops essential flexibility and balance, plus static body control.
You Get a Pirouette
practicing an aerial pirouette
Everything you gained from the 180° and back scale goes into doing a good pirouette, which builds your higher-order dynamic control.
Which Becomes Part of a Flow
body movement flow gif
Linking the pirouette with other complex movements in F1's flow routine trains your body for complete athletic capability.
What if your skill work could also make you stronger?
When we talk about practicing the skills in Floor One, a lot of people worry about maintaining their strength and endurance. In practice, it's not a problem. It all comes down to choosing skills that continue to challenge your strength.
Athletic Skill Building
Build strength and endurance in extended ranges (straight-leg and straight-arm)
Develop explosiveness (jumps and controlled landings)
Condition your wrists and ankles to support your weight through transitional movements
handstand split progression
Systematic Approach to Increasing Complexity
Your balance, spatial awareness, and agility are gonna go through the roof
Strength exercises that become skill exercises and then become strength exercises once again after some practice
After a few weeks, you'll be moving in ways you never thought possible – finally displaying a bit of that physical mastery that separates real athletes from the casual gym-goer.
Featured Case Study: Amy Nailed Her "Impossible" Skills With Floor One
a summary of amy's case study
Don't Get Stuck – Programming Designed for Continual Progress without Stalling
Unlike some programs that give you a single workout to repeat forever, GMB recognizes that you'll require different strategies as your strength and skills develop. That's why Floor One includes four program phases, each building on the previous one to keep you making consistent progress.
Stacey performing a frogger stretch
Phase 1
Attribute Development
There's more to learning fun skills than watching some tutorials, so we start F1 by building your strength, balance, and flexibility.
Jeff on the ground in a spiderman stretch
Phase 2
Skill Development
Once you've build the basic capabilities, Phase 2 introduces more skill focus and complex movements that will ingrain new motor patterns.
Sidney performing monkey locomotion
Phase 3
Flow Acquisition
Once you've developed the basic level of body control to execute each skill, we begin building combinations that offer even greater challenge and stimulation.
Ryan balancing in a one leg crow stretch
Phase 4
Flow "Mastery"
After several weeks of strength and skill practice, you'll work to smooth out the transitions and cut down the rest time for more efficient applied movements.
Great Programming Gets Great Results
We know that providing great information isn't enough on it's own. After all, the internet is loaded with info, but here you are looking for something more organized and easier to use.
Expert Instruction
Crystal clear video and detailed text describe every exercise
Regressions and variations let you find your own level
Every day and week is planned in detail with extensive explanations and FAQs
GMB courses on desktop and mobile
Supplemental Materials
Works on any desktop or mobile internet device
All tutorials are downloadable
Printable charts detail each day's training plan
Our coaches and support team are always just a click away
No other program displays this much attention to detail in terms of either production quality or learning experience. We've refined our approach based on feedback from thousands of clients and updated the program to reflect the best methods.
F1 is not only a great program – it's a quality resource you'll love learning from.
Here's what a few of our clients have achieved with Floor One:
Am 48, overweight, unfit smoker and drinker … and in 3 weeks the incremental changes to my physique and fitness have motivated me more than I have ever felt in 20+ years of "self-taught" (= self-inflicted injured) exercise.
Get immediately download Gold Medal Bodies – Floor One
I could not even begin to do the tripod hold, now … 3 weeks in, I just did the extension (the reason for me writing) and am completely amazed at how much strength and control I now have over my own body.
With a gorgeous 18 month old daughter I am sure I will spend the rest of my life working these plans if only to stay in shape to keep up with her … so thanks again and look forward to spending way too much time with you guys virtually in the future.
Your program appealed to my lifestyle the most (I live in Singapore and travel the Asia region almost weekly) allowing me to do what I want, at the pace I can, in the comfort of my own home (or usually hotel room) and the daily (yes, daily) incremental improvements in my abilities keeps me coming back for more.
Thanks (did I say that already?)
Tanvir Muntasim
Tanvir Muntasim
Thailand
The experience has been fantastic. My realisation was, who needs the gym when one has GMB?
It's so shiny, well designed and streamlined. Also, love the program charts/logs, making life easier to track the progression and growth.
This will be a good year for movement, I can feel it!
Systematically Practice the Essential Athletic Skills
F1 provides a systematic formula for developing the fundamental abilities of athletic movement. Learn to perform with grace, power, and control.
Though F1 is scheduled as a three-month training cycle, you'll have lifetime access to all the materials, so even if you can't start immediately, or if you need to take things slow, that's just fine. You can start when you want and take as long as you want. Your membership includes all future updates.
Floor One will help build athletic skills,
guaranteed.
Give F1 an honest try. The fact is, if you do the work, you'll get results.
After the first four weeks, if you're not measurably, noticeably stronger, we don't want your money. Send us an email, and we'll give you a full refund that you can put towards a gym membership or a weight set. You can see all the details here.
Frequently Asked Questions
We've also taken the liberty of including the answers here, since the questions aren't very enlightening on their own
Lifetime Access
You'll never lose access to your programs. If you have to take time off, pick right back up where you started. Your training materials are always available.
Brilliant Support
If you ever get stuck or need help, you can easily send a message and get expert support from one of our coaches. We're here to help.
What moves will I learn?
Am I too old? Too fat? Too inexperienced?
How long do the F1 workouts and program take?
What equipment is required?
Will I build muscle on F1?
Can I combine F1 with other training programs?
Is tumbling dangerous without coaching?
Do I need gymnastics experience?
Bianca Fontana
Bianca Fontana
Teacher
Australia
F1
GMB F1 training has helped me develop strength.
The GMB F1 training has helped me develop strength and a feeling of more energy and overall fitness.
Each day at work, I have to walk up 80 odd steps to get to my office. I go up and down these steps at least 5/6 times a day. When I first started doing this, I was not out of breath but feeling slightly fatigued. When training with the GMB program, although I don't feel as though I'm doing cardio to help me cope with something like this, after about week 3, I started to feel stronger in the legs and less out of breath, reaching the top with very little effort and more speed.
F1 has also helped me with my balance, and my overall ability to complete the skills has improved. I love the way F1 trains you, so much better than lifting weights which is sooo boring and unfulfilling.
I'm always talking about your program to others. I love it.
Here's What You'll Get in Floor One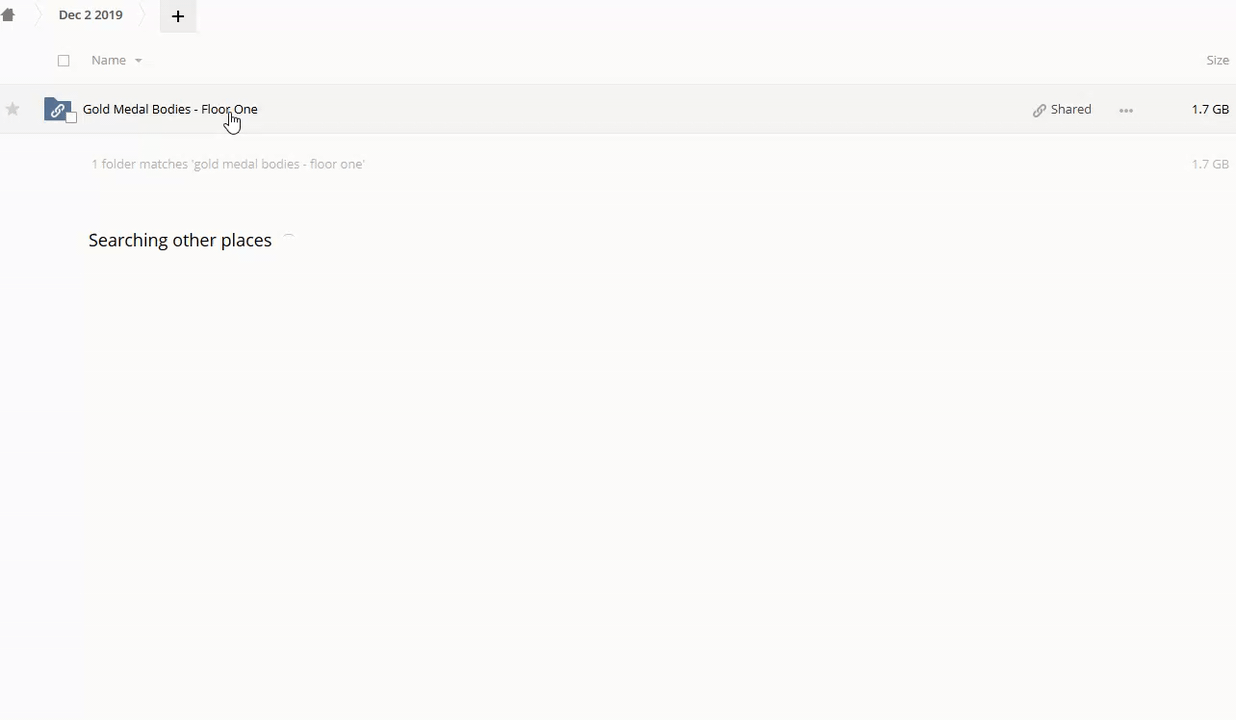 – Download Sample files "Gold Medal Bodies – Floor One"
Course Requirement: Gold Medal Bodies – Floor One
Real Value: $42.0000
One time cost: USD
Frequently Asked Questions For "Gold Medal Bodies – Floor One"
How to make payment for "Gold Medal Bodies – Floor One" ?
Please add to cart on this page and go to checkout page.

You can also add as many other products as you like and make a one-time payment.
We accept several type of Stripe payments such as Visa, Mastercard, American Express, Discover, Diners Club, Google Pay, Apple Pay and JCB, payments from customers worldwide. Paypal & Bitcoin please contact us.
Is it safe?
100% Secure Checkout Privacy Policy
Encryption of sensitive data and communication.
All card numbers are encrypted at rest with AES-256 and transmitting card numbers runs in a separate hosting environment, and doesn't share or save any info.
How can we deliver you the course?
After you pay for "Gold Medal Bodies – Floor One" on our library, please follow the download links in your account page here: |Gold Medal Bodies – Floor One |
In some case, the link is broken for any reason, our supporter will renew the download links and notify to your email within a few hours business day. Your patience is appreciated.
How long do I have access to the course?
 How does lifetime access download?
After enrolling, you have unlimited download to this |Gold Medal Bodies – Floor One|  for as long as you like – across any and all devices you own.
How to download "Gold Medal Bodies – Floor One" ?
Enjoy "Gold Medal Bodies – Floor One" in your account page.
Download only one file at a time. Sometimes doing all of the files at once will lead to them all freezing.
Also, please do not attempt to download to a mobile device. These should be saved to a computer and then synced to devices such as phones and tablets.
You can also learn online instead of downloading, but we encourage you to download for better results and viewing quality during your learn. Lastly, download times are much quicker in the mornings, before noon, Pacific time. during download make sure your device is not sleeping off screen.
What is the refund policy "Gold Medal Bodies – Floor One"?
We'll Bear The Risk, You'll Take The Results…
Within 30 days of purchased |Gold Medal Bodies – Floor One  |, if you don't get anything out of the program, or if your order has any problem, or maybe for some reason, you just don't like the way it is. Please contact us and we will do our best to assist. Thank you for your understanding.
Have More Questions?
Our support staff is the best by far! please do not hesitate to contact us at email: [email protected] and we'll be happy to help!
You want to get "Gold Medal Bodies – Floor One" now right?!!!
YES! I'M READY TO ADD TO CART BUTTON ON THIS PAGE NOW !