IYCA – Game Play Performance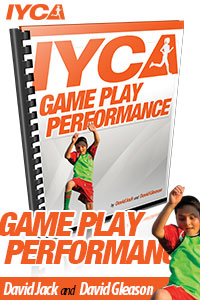 One of the biggest mistakes well intentioned youth sport coaches or trainers make is trying to train their young athletes by modeling what coaches of college or even professional athletes are doing.
They turn each training session into a hard-driving or 'endless repetitions of one exercise' type affair.
Not only is this not optimal when coaching those young athletes that are often middle school age, but it's actually counterproductive and impeding their development.
Let's take a closer look at what's actually happening here…
Mental – Young athletes are young CHILDREN. They do not posses the attention span to concentrate on one athletic skill for a prolonged period of time.
Understanding this concept is paramount for coaches, trainers and parents – once a child becomes bored with a movement, they will become frustrated and careless. This will lead to poor execution and incorrect form.
Emotional – Young athletes require constant POSITIVE and CONSTRUCTIVE feedback from there coaches. Pulling a 'Lombardi' and chastising young athletes for poor performance, bad behavior or incorrect exercise execution is not conducive to optimal development.
If training feels like punishment, the young athlete will NOT thrive.
Physical – All great players in any sport are great athletes first. You simply cannot become a world-class baseball player, for instance without acquiring superior ATHLETIC skill.
By using the concept of 'play', you can turn your training sessions into fun, enjoyable experiences for your young athletes and also optimally develop their athletic skills.
Game Play Performance
Get immediately download IYCA – Game Play Performance
You can start infusing 'play' into your training with the IYCA's New Game Play Performance.
This is your complete inventory of fun, effective games, created by two of the World's Leading Youth Fitness & Athletic Development Coaching, Dave Gleason and Dave Jack.
Join Dave & Dave as they take you through the very same performance based games that they use with all of his athletes, from 6 year olds to professionals.
Dave Gleason is the Owner of one of the top youth training facilities in the world – Athletic Revolution Pembroke, and has worked with thousands of athletes ranging from the shy six year old to all-stars at the professionals level.  He's also an acclaimed international presenter on youth fitness and widely regarded as the industry's 'go to guy' for coaching kids ages 6-13.
Dave Jack is an Advisor to Reebok International, regular contributor and national advisor to Rodale Inc, Men's Health, Women's Health, Boston Celtics' Captain Paul Pierce and his Truth on Health Foundation, Popular Speaker on Sports Performance, Fitness and Wellness and the founder of ActivPrayer as well as a coach to thousands of young people around the country.
These two World Class Coaches have come together to bring you the IYCA's Game Play Performance.
Game Play Performance was produced with 2 distinct purposes in mind:
Providing you with the practical knowledge to infuse games into your performance training today…and much more importantly…
…Giving you the tools to create and share effective game play activities.
You will be provided with specific games you can introduce in your training and coaching sessions…PLUS…
…you will soon be able to understand and utilize the concepts and philosophies contained in this product to build your own games.
In Game Play Performance you will:
Discover:
The critical nature of game play as an integral part of any performance training program for young athletes 6-18 years old
How to create complete athletes instead of athletes that merely perform well in the gym.
How to utilize game play as an essential assessment tool
How game play will set you apart from your competition
How to make yourself a better coach with game play
The benefits of how game play transfers athletic skill to the field court or ice
In addition to all of that you will learn:
How to implement game play into your performance training
How to create and construct your own endless supply of games
Get immediately download IYCA – Game Play Performance
How to administer game play in your training sessions
    How and when to implement game play into your programming
How to create a high energy and winning culture in your programs or facility
…and much more!
It doesn't matter what sport, gender or skill level you're coaching. You will always find a need to add "Game Play Performance" to your training program once you've seen how powerful it us.
All of Dave Gleason and Dave Jack's athletes love it. So will yours.
How much does Game Play Performance Cost?
Get the IYCA's Game Play Performance, containing:
Instructional Videos Detailing:
The Instructional Components of Effective Games
The Execution Of Games for Maximum Impact
Key Points of Interest To get The Most From Introducing Games Into Your Programming
Actual Videos Of Dave & Dave Coaching Young Athletes Through Games For Both 6-9 and 10-13 Year Old Age Groups
Bonus Videos:
Dave Jack & Dave Gleason Breaking Down the Classes So You Know Everything That They're Accomplishing With Each Specific Game
Dave Jack on Programming
The Game Play Performance Manual:
Chapter 1 – Introduction
Chapter 2 – Architecture Of Games
Chapter 3 – Execution – The Art of the Trench Work
Chapter 4 – Points of Interest (POI)
Chapter 5 – Programming
Chapter 6 – 7 Silos of Games
You get all of this for only $99.95.
"Your 'Nothing to Lose And Everything To Gain' Guarantee"
We insist you order "Game Play Performance" entirely at our risk.
If you are not 100% thrilled with Game Play Performance, simply let us know and will refund your entire purchase price for up to a full year – that's 365 days.
With the promise of a full refund if you're not satisfied, there is absolutely NO RISK on your part.
Simply put, Game Play Performance is a hands down, no ifs-ands-or-buts, must have resource for any coach or trainer who coaches young athletes.
There is no debate, your athletes must be powerful and explosive if they expect to develop their athletic ability to its full potential.
Regardless of age, gender or sport, the Game Play Performance approach WILL make your athletes better. is the foundation of power training for young athletes.
Start making your training sessions better now and grab Game Play Performance today!
Here's What You'll Get in Game Play Performance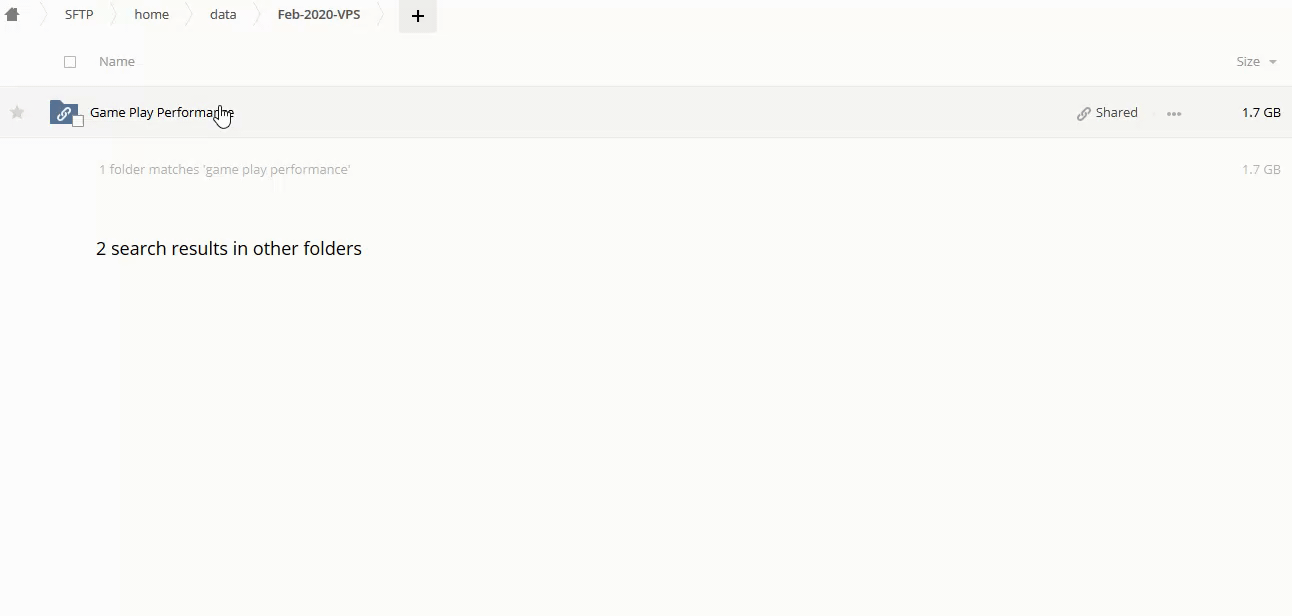 – Download Sample files "IYCA – Game Play Performance"
Course Requirement: IYCA – Game Play Performance
Real Value: $99.9500
One time cost: USD32.0000
Frequently Asked Questions For "IYCA – Game Play Performance"
How to make payment for "IYCA – Game Play Performance" ?
Please add to cart on this page and go to checkout page.

You can also add as many other products as you like and make a one-time payment.
We accept several type of Stripe payments such as Visa, Mastercard, American Express, Discover, Diners Club, Google Pay, Apple Pay and JCB, payments from customers worldwide. Paypal & Bitcoin please contact us.
Is it safe?
100% Secure Checkout Privacy Policy
Encryption of sensitive data and communication.
All card numbers are encrypted at rest with AES-256 and transmitting card numbers runs in a separate hosting environment, and doesn't share or save any info.
How can we deliver you the course?
After you pay for "IYCA – Game Play Performance" on our library, please follow the download links in your account page here: |IYCA – Game Play Performance |
In some case, the link is broken for any reason, our supporter will renew the download links and notify to your email within a few hours business day. Your patience is appreciated.
How long do I have access to the course?
 How does lifetime access download?
After enrolling, you have unlimited download to this |IYCA – Game Play Performance|  for as long as you like – across any and all devices you own.
How to download "IYCA – Game Play Performance" ?
Enjoy "IYCA – Game Play Performance" in your account page.
Download only one file at a time. Sometimes doing all of the files at once will lead to them all freezing.
Also, please do not attempt to download to a mobile device. These should be saved to a computer and then synced to devices such as phones and tablets.
You can also learn online instead of downloading, but we encourage you to download for better results and viewing quality during your learn. Lastly, download times are much quicker in the mornings, before noon, Pacific time. during download make sure your device is not sleeping off screen.
What is the refund policy "IYCA – Game Play Performance"?
We'll Bear The Risk, You'll Take The Results…
Within 30 days of purchased |IYCA – Game Play Performance  |, if you don't get anything out of the program, or if your order has any problem, or maybe for some reason, you just don't like the way it is. Please contact us and we will do our best to assist. Thank you for your understanding.
Have More Questions?
Our support staff is the best by far! please do not hesitate to contact us at email: [email protected] and we'll be happy to help!
You want to get "IYCA – Game Play Performance" now right?!!!
YES! I'M READY TO ADD TO CART BUTTON ON THIS PAGE NOW !