I have just been using this Meditation in Minutes program for 6 months, and now I wake up look in the mirror and see a brand-new awesome Irene.
---
Jeffrey Gignac – Meditation In Minutes (Level 01 + 02)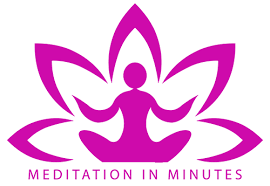 If you are sitting on the fence, just know this is the real deal. I have been a regular meditator for over 10 years and this program is awesome. It helps me stay more focused, relaxed and in just 7 minutes a day.
I used to meditate for at least 40 minutes at a time and could not get as deep and quiet.
I have just been using this Meditation in Minutes program for 6 months, and now I wake up look in the mirror and see a brand-new awesome Irene.
I have recommended this program to my friends and clients and they also love it. Jeffrey, Thank-you so very much for your monthly encouragements and for giving me a new lease on life. Oh, yes, I forgot to say, my health issues have gotten much better. Thank you so very much!!
For decades, I tried numerous forms of meditation only to fail. Trying to focus on my breath, a mantra, a candle or listen to music did not still my monkey mind for long.
Jeffrey's brain entrainment technology changed that. Meditation in Minutes brought me the inner peace and tranquillity I sought all along. Jeffrey's program, with its visual images and first-class technology, leads you effortlessly down a path of enjoyable passive meditation.
Meditation in Minutes is THE most ambitious program I have EVER created because I wanted to do something that has never been done before…
…Make receiving the benefits of "Master Level" meditation EASY.
Many people have tried but in my opinion, missed the mark.
I've been researching, reading, and buying up resources on Meditation and Mindfulness for decades, and while I've learned a great deal from many programs, none of them delivered at the level I was hoping for.
Meditation in Minutes was not my first attempt at creating an effective and easy program. I too, tried many times before getting it right.
Today, I'm so excited that my dream has become a reality.
What if I could Guarantee Your Success?
When I started the Meditation in Minutes case study and began enrollments, I was pretty sure I had a winning program but I never thought for a moment that people would excel THIS quickly.
When I asked my first participants to answer a few questions about their experience, I almost fell of my chair when I saw how well everyone was doing with my program.
These are the questions I asked, with the results in bold:
1
What level are you on? Answer: 98% are between level 3 and 6 out of 12
2
Has your overall score improved since you began? Answer: 99.9% said "Yes" (participants answer a short quiz before each level to track improvement)
3
Overall, are you more mindful in your daily life? Answer: 94.6% said "yes"
4
Has your overall experience of stress decreased? Answer: 99% said "yes"
5
Do you handle stress better? Answer: 99.2% said "yes"
Meditation in Minutes is not a "one-size fits all" cookie-cutter program. It's easily customizable to you and your life so that is easy to do.
The requirements are 7 minutes a day, 3 to 5 days a week. You can do more if you want but it's not required…And even these "requirements" can be adjusted based on your needs.
Meditation in Minutes allows you to take a break from the program and jump back in where you left off without missing out or having to start again.
I built this program up from the ground up to include this feature because "Life Happens", and sometimes it is required we put our attention elsewhere.
You don't have to be perfect to get this to work for you!
There are 12 levels in this program, with each level building on the next.
Each level comes with a very special 7-Minute Video Meditation that passively installs the knowledge and ability to gracefully access 12 Profound States of Consciousness.
Every time you watch one of these videos, your ability to access each level improves until you can begin to command these states of consciousness without the assistance of the videos.
You'll learn a special Anchoring Technique that programs the frequencies and vibrational qualities of each level into your neurology. (Anchoring allows you to access these profound states quickly, with ease and grace.)
With each level, you'll also get a unique "Reinforcement Task" that you can do whenever you choose. These tasks are easy, fast, and fun!
These tasks lock-in and strengthen your new abilities so that they stay with you for the rest of your life.
With Meditation in Minutes, you'll be amazed how quickly you'll experience these 12 profound sates of consciousness and meditation.
These light and sound video sessions are only 7 minutes and they are "push-button" easy!
Just load a Meditation in Minutes video session on your PC, Laptop, Tablet or Phone and press play.
As you watch and listen, the Passive Brain Fitness® technology goes to work by passively teaching your brain how to reach "master-level" states of consciousness.
During each of the 7-minute levels, you'll receive light and sound frequencies that are designed to gently guide you into deeper states of consciousness and meditation.
Each subsequent level passively teaches your brain how to reach deeper and more profound states that you can access on your own.
Level 1: Super Learning Alpha. Mind body integration. Stress Relief, calm and alert.
Level 2: "In the Zone" Alpha. Great for intuitive and creative thinking and solving problems.
Level 3: Creative Theta. Creativity for art, music and new inventions. Perfect for finding a BIG ideas and new directions.
Level 4: Healing Theta. Self-healing, self-visualization.
Level 5: Energy Medicine Theta Part 1. This is the most prevalent state used by effective energy workers, healers and remote viewers.
Level 6: Energy Medicine Theta Part 2. This is the expanded range of Part 1.
Level 7: Inner Guidance Theta / Delta Combo. Associated with self-knowledge, inner guidance and wisdom.
Level 8: Self-Evolution Theta / Delta Combo. Associated
Level 9: Shamanic / Zen Monk Delta. Wakeful dreaming, vivid imagery, deep healing, pain relief.
Level 10: Brain Healing Delta: Essential for improving memory and learning. Believed to activate subconscious problem solving.
Level 11: One With The Universe Delta: Developing and enhancing receptive channels and receptive gifts.
Level 12: Cosmic OM Delta / Sub-delta Combo. Deeper connection with everything. Physical and mental healing. Cell and organ regeneration.
PLUS THESE SIX AMAZING BONUSES
Scroll down for more information on your bonuses
BONUS # 1: ALL LANGUAGE IS HYPNOSIS
BONUS # 2: MOMENTUM FACTORY
BONUS # 3: CHAKRA MANIFESTATION – THE NEXT LEVEL
BONUS # 4: 10 MINUTE TURN-AROUND V4
BONUS # 5: REMOVING BLOCKS TO PROSPERITY AND ABUNDANCE
BONUS # 6: LIFETIME ACCESS TO YOUR DOWNLOADS AND STREAMING VERSIONS
Here's What You'll Get in Jeffrey Gignac – Meditation In Minutes (Level 01 + 02)
– Download Sample files "Jeffrey Gignac – Meditation In Minutes (Level 01 + 02)"
Course Requirement: Jeffrey Gignac – Meditation In Minutes (Level 01 + 02)
Real Value: $67

---
Frequently Asked Questions For "Jeffrey Gignac – Meditation In Minutes (Level 01 + 02)"
How to make payment for "Jeffrey Gignac – Meditation In Minutes (Level 01 + 02)" ?
Please add to cart on this page and go to checkout page. 

You can also add as many other products as you like and make a one-time payment.
We accept several type of Stripe payments such as Visa, Mastercard, American Express, Discover, Diners Club, Google Pay, Apple Pay and JCB, payments from customers worldwide. Paypal & Bitcoin please contact us.
Is it safe?
100% Secure Checkout Privacy Policy
Encryption of sensitive data and communication.
All card numbers are encrypted at rest with AES-256 and transmitting card numbers runs in a separate hosting environment, and doesn't share or save any info.
How can we deliver you the course?
How long do I have access to the course?
How to download "Jeffrey Gignac – Meditation In Minutes (Level 01 + 02)"?
Enjoy "Jeffrey Gignac – Meditation In Minutes (Level 01 + 02)" in your account page.
Download only one file at a time. Sometimes doing all of the files at once will lead to them all freezing.
Also, please do not attempt to download to a mobile device. These should be saved to a computer and then synced to devices such as phones and tablets.
You can also learn online instead of downloading, but we encourage you to download for better results and viewing quality during your learn. Lastly, download times are much quicker in the mornings, before noon, Pacific time. during download make sure your device is not sleeping off screen.
What is the refund policy "Jeffrey Gignac – Meditation In Minutes (Level 01 + 02)"?
We'll Bear The Risk, You'll Take The Results…
Within 30 days of purchased |Jeffrey Gignac – Meditation In Minutes (Level 01 + 02)|, if you don't get anything out of the program, or if your order has any problem, or maybe for some reason, you just don't like the way it is. Please contact us and we will do our best to assist. Thank you for your understanding.
Have More Questions?
Our support staff is the best by far! please do not hesitate to contact us at email: [email protected] and we'll be happy to help!
You want to get "Jeffrey Gignac – Meditation In Minutes (Level 01 + 02)?!!!
YES! I'M READY TO ADD TO CART BUTTON ON THIS PAGE NOW !