Loren was a cop for almost 3 decades so he knows his shit when it comes to doing, and thankfully teaching, moves like this. File Size:  1.36 GB, Format File: 2 DVD
---
Loren W. Christensen – Restraint and Control Strategies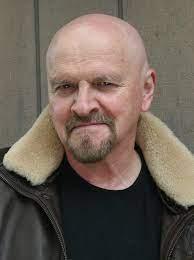 Loren W.Christensen- Restraint and Control StrategiesThis is mainly aimed at cops, bouncers and security professionals who cannot afford to just smash some guys head in where there is trouble.
This is about hard and effect take downs and how to hurt someone without doing serious (lawsuit worthy) permanent damage to them.
Still, this is a take down and wrap up course and not a full 'all points addressed' fighting system.
Know that when u view these DVDs.
Loren was a cop for almost 3 decades so he knows his shit when it comes to doing, and thankfully teaching, moves like this.
He is old as shit (looks like a granddad! ) – but once u see him giving the instruction you can see his age is a boon.
He has an encyclopedic like understanding of how to move the body to get it to comply.
I loved the section on how to switch from a join lock to head control when a take down stalls from a joint lock.
Too often so many fancy locks and holds do no work as they do in some book when u have to apply them IRL.
LOL! A little sparring will show anyone that fact! To understand how to use body mechanics and momentum, as with the use of the head, to finish the take down fast and hard is very useful info.
There are so many gems- like how to look at a guy (where to watch his body) in a way that lets you see any attack he might try but at the same time you are neutral and in a non aggressive posture…
Great stuff! No, that is NOT watching his hands either.
Loren says why that is not as good…
This is worth a view if you do take downs in the gym in ur sparing but are not sure how well you might really be able to pull them off IRL.
There are some great pointers here!Marketing copy:Quote:RESTRAINT AND CONTROL STRATEGIESState-of-the-Art Defensive Tacticsfor Law Enforcement ProfessionalsWith Loren W.
Christensen"Christensen's low-keyed, personable presentation makes it seem that he's teaching just me, one on one.
""His years of teaching experience are obvious.
His teaching style makes the material so easy to understand and extremely easy to follow.
"From the filthy streets of war-torn Saigon to the crime-ridden underbelly of Portland's infamous skid row, Loren Christensen has been there, holding the "thin blue line.
" In this groundbreaking dvd production from Paladin Press, Christensen distills more than 44 years of martial arts training and 29 years of law enforcement experience and defensive tactics training into a street-proven system that is efficient, easy to learn and legally defensible.
This DVD set is not a contrived system of new techniques, or a new method of handcuffing.
All techniques conclude in a position where you can apply the handcuffing method you already use.
It examines those basic techniques taught in most police agencies but get "watered down" (weakened) over the years.
Christensen shows you important details for making the joint locks, holds and takedowns you already know more effective, more painful, easier to apply, safer for you, and ultimately safer for the suspect to reduce law suits.
Christensen points out common errors and then teaches you multiple but subtle variations, showing you that sometimes adjusting a technique only one inch will dramatically increase its effectiveness.
It examines a large variety of techniques, concepts and principles applicable to the dangerous job of dealing with a resisting suspect.
You will learn* how to use the circle to take down even the biggest offenders* striking techniques that maximize pain but minimize injury* excruciating pressure points* how to use your knees to escape from tight spots* hair twisting techniques to affect painful control* the concept of balance* the power of leverage when pain doesn't work* how to use secondary techniques and critical combative principles for those times when your first technique fails.
Although designed for law enforcement professionals, this DVD is also an invaluable tool for any jujitsu or aikido practitioner who wants to make his joint-lock techniques street realistic..
Holy SHIT is that book useful and just plain awesome! You will be a take down bad ass if you read it and drill in your practice sessions on those moves in the book.
Golden!All trusted can get this torrent now.
Enjoy!
Here's What You'll Get in Loren W. Christensen – Restraint and Control Strategies
– Download Sample files "Loren W. Christensen – Restraint and Control Strategies"
Course Requirement: Loren W. Christensen – Restraint and Control Strategies
Real Value: $20

---
Frequently Asked Questions For "Loren W. Christensen – Restraint and Control Strategies"
How to make payment for "Loren W. Christensen – Restraint and Control Strategies" ?
Please add to cart on this page and go to checkout page. 

You can also add as many other products as you like and make a one-time payment.
We accept several type of Stripe payments such as Visa, Mastercard, American Express, Discover, Diners Club, Google Pay, Apple Pay and JCB, payments from customers worldwide. Paypal & Bitcoin please contact us.
Is it safe?
100% Secure Checkout Privacy Policy
Encryption of sensitive data and communication.
All card numbers are encrypted at rest with AES-256 and transmitting card numbers runs in a separate hosting environment, and doesn't share or save any info.
How can we deliver you the course?
How long do I have access to the course?
How to download "Loren W. Christensen – Restraint and Control Strategies"?
Enjoy "Loren W. Christensen – Restraint and Control Strategies" in your account page.
Download only one file at a time. Sometimes doing all of the files at once will lead to them all freezing.
Also, please do not attempt to download to a mobile device. These should be saved to a computer and then synced to devices such as phones and tablets.
You can also learn online instead of downloading, but we encourage you to download for better results and viewing quality during your learn. Lastly, download times are much quicker in the mornings, before noon, Pacific time. during download make sure your device is not sleeping off screen.
What is the refund policy "Loren W. Christensen – Restraint and Control Strategies"?
We'll Bear The Risk, You'll Take The Results…
Within 30 days of purchased |Loren W. Christensen – Restraint and Control Strategies|, if you don't get anything out of the program, or if your order has any problem, or maybe for some reason, you just don't like the way it is. Please contact us and we will do our best to assist. Thank you for your understanding.
Have More Questions?
Our support staff is the best by far! please do not hesitate to contact us at email: [email protected] and we'll be happy to help!
You want to get "Loren W. Christensen – Restraint and Control Strategies?!!!
YES! I'M READY TO ADD TO CART BUTTON ON THIS PAGE NOW !