Marc Jacobs – MasterClass – Teaches Fashion Design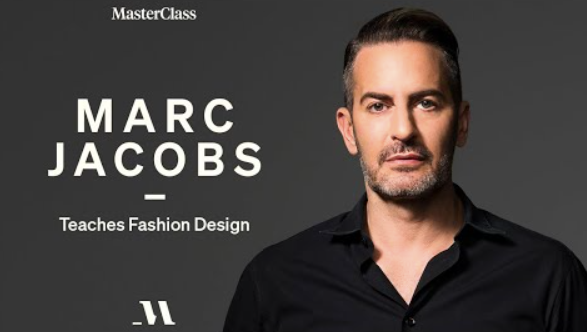 In 18 lessons, iconic designer Marc Jacobs teaches you his process for creating innovative, award-winning fashion.
Marc Jacobs's infamous grunge collection got him fired. It also won him the CFDA Womenswear Designer of the Year Award. In his first online fashion design class, the 11-time CFDA Award winner teaches his hands-on process for creating clothes that push boundaries and set trends. Learn Marc's construction techniques, how he creates unique shapes and silhouettes, and how you can develop your own ideas from the first sketch to the final piece.
Browse Lesson Plan
1. Introduction
2. Getting Started: Teach Yourself Design
3. Finding Inspiration
4. Sketching Your Ideas
5. The Creative Process of Design
6. Choosing Fabrics
7. Creating Shapes and Silhouettes
8. Patterns and Muslins
9. Constructing Your Garment
10. Case Study: Construction Techniques
11. Developing a Collection
12. From Idea to Runway: Fall 2017 Case Study
13. Working With a Team and Collaboration
14. Runway Shows
15. Designing for a Fashion House: Louis Vuitton
16. Surviving the Fashion Industry
17. Marc's Journey18. Pursue Your Love for Fashion