Mel Abraham – The Affluence Blueprint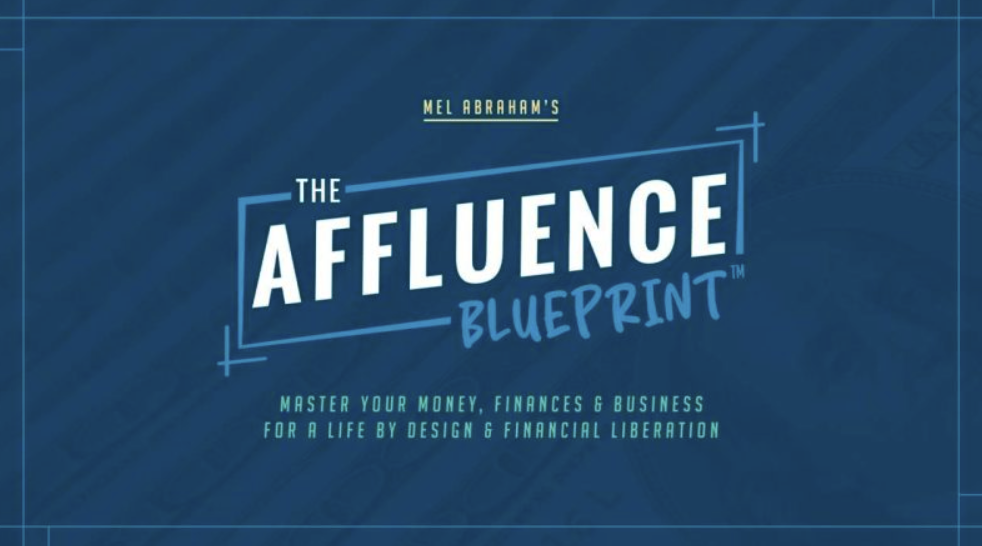 After finding a cancerous tumor in his bladder larger than a baseball in June 2019 and successfully conquering it within 18 months, Mel began to openly teach his The Affluence Blueprint™ because his cancer journey spotlighted the immediate and urgent need for entrepreneurs to find "financial liberation" and peace of mind when life throws you a curveball. This is the very process and system he's used to build his business and more importantly his wealth through business that allowed him to completely shut things down to focus on his healing without compromising his wealth or lifestyle.
The fact is…Most entrepreneurs are building a financial house of cards and don't even realize it…and traditional financial advice will not work for them.
Learn the methods and strategies that Mel has used to become financially liberated and have peace of mind. This session got him called, "The Dave Ramsey for Entrepreneurs"!
Through the Affluence Blueprint,™ you'll learn the key wealth strategies to create, build and protect your financial liberation. Mel gives the keys to building a perpetual income model so your financial future is always dependent on your constant efforts.
Key Takeaways:
Learn the single most powerful wealth-building tool you have

Learn where your single greatest point of failure is when it comes to building wealth (the answer might surprise you)

Learn why making a lot of money actually isn't the answer to building wealth

Learn the four stages of The Affluence Journey™ and how to navigate through them

Learn the nine Accelerators of an Affluent Entrepreneur™

Learn the Five Incomes™ that most people have access to and which three are the ones that will give you financial liberation