On other days, you might be highly activated, anxious, upset, angry or sad, and your thoughts will be all over the place. This course is available for Pre-order and delivery in a few 1-2 Day
---
Roland Bal – The Trauma Care Meditations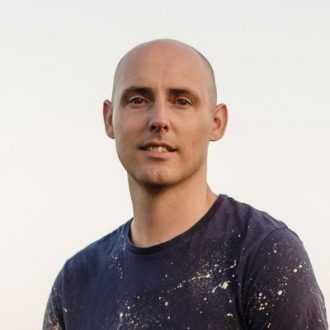 Dealing with Complex Trauma or PTSD isn't easy.
Most often, you aren't just dealing with one symptom only, but with various symptoms that flow from one into the other, seemingly endlessly.
You will have days of being in a shutdown response when you feel depressed, numb, and frozen.
On other days, you might be highly activated, anxious, upset, angry or sad, and your thoughts will be all over the place.
Furthermore, you will likely pendulate back and forth between activation and shutdown, deal with some form of addiction to try to manage your stress, and fall into excessive thoughts of guilt, blame, shame, self-reproach or self-defeat.
This is the reality when dealing with Complex Trauma, and this is also why this condition is so often misdiagnosed.
Unfortunately, it just isn't very well understood by the regular healthcare system, or even by professionals who work with mental health issues.
Over the years, I have developed a model that outlines the various layers of dissociation that are part and parcel of any trauma.
These layers of disconnection or dissociation are put in place to enable you to survive.
Simply put, when you are overwhelmed, you dissociate from embodiment into various layered emotions, thought patterns, addictions, and finally shutdown.
Introducing
The Trauma Care Exclusive Package
The Trauma Care Exclusive Package is the summary of twenty years of experience in the field of trauma and healing.
Consisting of The Trauma Essentials and The Trauma Care Meditations, I have distilled the complexities of trauma into a practical approach which will both help you to understand your symptoms by addressing the cognitive part, and to work through your emotional residue by reconnecting with the body through somatic exercises.
You need to address both the cognitive and the somatic parts (a top-down and bottom-up approach), or else the work you do on yourself won't be effective.
The somatic part of the work is where you reconnect with the emotions held in the body, which enables you to process what is held in the body.
The cognitive part helps you to understand the various layers of your symptoms and emotional responses by giving you an overview or road map, and also helps you to push the brakes when you go too fast in reconnecting with the body.
You really need both to be successful in making progress, and this where most approaches in working through trauma are still failing.
About The Facilitator,
Roland Bal
In the field since 2002, Roland Bal has helped hundreds of people, through individual sessions, make significant change in their personal well being. Additionally, he has reached many thousands more through his insightful, accurate, and descriptive writings of the harrowing condition of Complex Trauma and PTSD, and has pointed the way towards what can be done about it in order to heal.
His unique approach focuses on containing, regulating and processing, dissociation, the fight-flight-freeze-please responses, and re-learning boundaries and vulnerability.
I'll be honored to work with you and help you make real progress towards recovery!
Here's What You'll Get in Roland Bal – The Trauma Care Meditations

– Download Sample files "Roland Bal – The Trauma Care Meditations"
Course Requirement: Roland Bal – The Trauma Care Meditations
Real Value: $128
One time cost: USD 42
---
Frequently Asked Questions For "Roland Bal – The Trauma Care Meditations"
How to make payment for "Roland Bal – The Trauma Care Meditations" ?
Please add to cart on this page and go to checkout page. 

You can also add as many other products as you like and make a one-time payment.
We accept several type of Stripe payments such as Visa, Mastercard, American Express, Discover, Diners Club, Google Pay, Apple Pay and JCB, payments from customers worldwide. Paypal & Bitcoin please contact us.
Is it safe?
100% Secure Checkout Privacy Policy
Encryption of sensitive data and communication.
All card numbers are encrypted at rest with AES-256 and transmitting card numbers runs in a separate hosting environment, and doesn't share or save any info.
How can we deliver you the course?
How long do I have access to the course?
How to download "Roland Bal – The Trauma Care Meditations"?
Enjoy "Roland Bal – The Trauma Care Meditations" in your account page.
Download only one file at a time. Sometimes doing all of the files at once will lead to them all freezing.
Also, please do not attempt to download to a mobile device. These should be saved to a computer and then synced to devices such as phones and tablets.
You can also learn online instead of downloading, but we encourage you to download for better results and viewing quality during your learn. Lastly, download times are much quicker in the mornings, before noon, Pacific time. during download make sure your device is not sleeping off screen.
What is the refund policy "Roland Bal – The Trauma Care Meditations"?
We'll Bear The Risk, You'll Take The Results…
Within 30 days of purchased |Roland Bal – The Trauma Care Meditations|, if you don't get anything out of the program, or if your order has any problem, or maybe for some reason, you just don't like the way it is. Please contact us and we will do our best to assist. Thank you for your understanding.
Have More Questions?
Our support staff is the best by far! please do not hesitate to contact us at email: [email protected] and we'll be happy to help!
You want to get "Roland Bal – The Trauma Care Meditations?!!!
YES! I'M READY TO ADD TO CART BUTTON ON THIS PAGE NOW !0