industry's most technical agency program. It gives you all the knowledge, systems & processes you need to start, run and scale a profitable social media marketing agency.
---
Sander Stage – SMMAcAdemy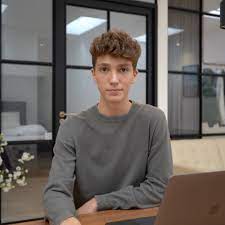 industry's most technical agency program. It gives you all the knowledge, systems & processes you need to start, run and scale a profitable social media marketing agency.
01.
TECHNICALity wins
We focus less on ideologies and mindset, and more on proven processes & technical knowledge. That's why our members are winning in the real world. We have more ad spend & higher paying clients.
02.
SYSTEMS ORIENTED
We've spent the last 3 years developing the industry's leading agency management systems. They make agency management feel like a breeze. Academy members get full access to the range.
03.
leading community
You can't change your life by surrounding yourself with the same people every day. Join our flourishing community of succesful & motivated entrepreneurs, and learn from people who win.
04.
EXPERT CONSULTING
As a member, you get full lifetime access to our weekly live meetings, where you can ask Sander & other experts all the questions you may have. We've always got your back throughout your journey.
Learn how i built an income of
$80.000+ per month by 20 years old
The Academy is filled with battle tested and proven methods and processes, that are consistently creating astonishing results for its' members. This is not an education that is about obtaining a fancy diploma, that will help you secure your next job. It's about obtaining the industry's leading skill-set in social media marketing, and growing a profitable business as a result of that.
Will you be our next success story?
INCLUDED IN THE PROGRAM
LIFETIME ACCESS TO ALL THE BELOW CONTENTS.
01.
40 STEP BY STEP MODULES
The Academy is built around 6 phases that contain 40 in-depth video modules. Each phase represents an important aspect of your agency and each module will give you a unique set of knowledge that allows you to propel your business forward.
‍
See the curriculum
02.
AGENCY SYSTEMS
Inside The Academy you'll find resources that you can copy & paste directly into your own agency. Our Seamless Systems have been developed by my team through years of experience. They're the core of a well-operating agency. These are the same systems we use to operate Stage Digital so well.
03.
WEBSITE TEMPLATE
You'll get access to our Plug & Play Seamless Website Template. This allows you to copy & paste my agency website in the matter of 30 minutes, and then customize it to your liking. It's a complete breakthrough in our industry. Instead of having to spend tireless hours developing your website, you'll have your own professional website set up in less than an hour.
04.
WINNING COMMUNITY
You're getting access to our Private Mastermind Group filled with agency owners from all over the world. This is a place to ask for help and to share your wins. You're also getting access to our Weekly Live Q&A's hosted by Sander. All past calls are recorded and accessible on the platform.
look inside
SEE THE inside of the academy
RECEIVE A FREE DEMO
the structure
40 step-by-step modules & 5 agency systems Included In The Academy
Phase 1 | FOUNDATIONS
(141 min)
Welcome To The Academy
11 min
Setting The Right Foundations
57 min
The Law of Progress & Results
32 min
Transcending Into Your New Reality
35 min
Phase 2 | BUILDING Your Agency
(79 min)
The Business Model
10 min
Agency Tools & Systems
15 min
Designing Your Agency
16 min
Choosing Your Agency Focus
11 min
Pricing Your Services
27 min
Phase 3 | FINDING CLIENTS
(261 min)
Foundations For Getting Clients
11 min
The Key To Scheduling Meetings
23 min
Finding Clients With Google
13 min
Finding Clients With LinkedIn
18 min
Finding eCommerce Clients
Getting Clients With Looms
Getting Clients With Email
Getting Clients With Cold Calling
The Machine Behind The Scenes
Storing & Tracking Leads
24 min
24 min
52 min
57 min
26 min
13 min
Phase 4 | CLOSING Clients
(61 min)
Meeting Preparation
16 min
The Perfect Introduction
17 min
Presenting Your Service
15 min
Closing The Client
15 min
Phase 5 | Fb ads service delivery
(154 min) IOS 14 UPDATED
Introduction To FB Advertising
14 min
Setting Up The FB Business Suite
16 min
Setting Up The FB Pixel Correctly
11 min
Understanding What Content Works
47 min
Complete Campaign Structure & Setup
Complete Retargeting Setup
Optimizing & Scaling Ads
Case Study | $2.000 / Month Ad Account
Case Study | $20.000 / Month Ad Account
22 min
15 min
17 min
10 min
10 min
Phase 6 | AGENCY MANAGEMENT
(102 min)
Officially Signing Clients
15 min
Accepting Client Payments
24 min
Client Communications
15 min
Keeping Track of Your Funds
28 min
Getting to $15.000 Per Month
20 min
Seamless agency systems (4)
Seamless Pricing System
Price Your Services Quickly
Seamless Accounting System
Keep Track of Your Financials
Seamless Website Template
Build A Pro Agency Website In 30 Min
Seamless Acquisition Planner
Schedule & Track Outreach For Increased Results
the most technical in the game.
70% OF OUR STUDENTS CHOOSE THE ACADEMY BECAUSE THEY WANT REAL-WORLD KNOWLEDGE THAT ACTUALLY WORKS. we've spent more on ads and developing systems than any other agency out there. WE WIN BECAUSE WE'RE TECHNICAL, AND OUR STUDENTS HAVE THE BEST RESULTS BECAUSE THEY HAVE ALL OUR KNOWLEDGE, SYSTEMS & YEARS OF INDUSTRY EXPERIENCE RIGHT IN THEIR BACK POCKET.
RECEIVE A FREE DEMO
What It Takes For You To Succeed
01.
You study the entire program from start to finish.
02.
You're active in our private mastermind group.
03.
You utilize the knowledge & systems you get inside the program.
04.
You're willing to work hard to see your agency succeed.
INVEST IN
YOUR FUTURE
All Academy members have lifetime access to all modules & systems 24/7 through our members-only web platform & mobile app.
The Academy
New Year Discount Extended Until The 30th of January. Price Increasing Shortly.
Access To All 40 Step-By-Step Modules
Access To Our Seamless Agency Systems.
Access To Our Private Group Full of Agency Owners.
Access To Our Weekly Live Q&A Meetings Full of Experts.
No previous education or experience required.
NEW YEAR OFFER
850
EUR
1500
eur
BUILD YOUR AGENCY
ONE-TIME FEE / LIFETIME ACCESS
to this day we still have not received a negative review
WHAT ACADEMY MEMBERS SAY
leevi eerola (finland)
Student | $25.600 per month
I was pretty skeptical about the course before buying, since the internet is full of all kinds of gurus etc. but this has been probably the best investment I have ever made.
The course is split into different phases covering everything you need. It helped me to sign my first 5 clients rapidly.
Also, the community is on another level. The network of really smart agency owners is just so valuable. All your problems and questions get answered in a couple of minutes.
And of course, having success with your own agency takes a lot of work and dedication but I'd say this would be the closest thing to a shortcut if there would be one.
I am very glad that I bought the course since if I would have tried to learn everything by myself I would be in a way different situation right now with my agency.
Bink van Wolferen (netherlands)
Student | $9.300 per month
The knowledge in this course is on another level. Everything is so well-constructed, simple to understand and fun to learn.
Without it, I would've never been able to get my agency to the point where it is right now.
2-3 weeks after enrolling I signed my first client on a €1500 p/m retainer.
4 weeks later I signed my second client on a €6000 p/m retainer… It was like a dream come true.
all this while i was still 17 and in school.
I have bought other courses but nothing comes close to the Academy. I couldn't be more grateful for all the help Sander gave me and about everything that he is still putting out right now for all the Academy members.
Here's What You'll Get in Sander Stage – SMMAcAdemy

– Download Sample files "Sander Stage – SMMAcAdemy"
Course Requirement: Sander Stage – SMMAcAdemy
Real Value: $940
One time cost: USD 92
---
Frequently Asked Questions For "Sander Stage – SMMAcAdemy"
How to make payment for "Sander Stage – SMMAcAdemy" ?
Please add to cart on this page and go to checkout page. 

You can also add as many other products as you like and make a one-time payment.
We accept several type of Stripe payments such as Visa, Mastercard, American Express, Discover, Diners Club, Google Pay, Apple Pay and JCB, payments from customers worldwide. Paypal & Bitcoin please contact us.
Is it safe?
100% Secure Checkout Privacy Policy
Encryption of sensitive data and communication.
All card numbers are encrypted at rest with AES-256 and transmitting card numbers runs in a separate hosting environment, and doesn't share or save any info.
How can we deliver you the course?
After you pay for "Sander Stage – SMMAcAdemy" on our library, please follow the download links in your account page here: |Sander Stage – SMMAcAdemy|
In some case, the link is broken for any reason, our supporter will renew the download links and notify to your email within a few hours business day. Your patience is appreciated.
How long do I have access to the course?
 How does lifetime access download?
After enrolling, you have unlimited download to this |Sander Stage – SMMAcAdemy|  for as long as you like – across any and all devices you own.
How to download "Sander Stage – SMMAcAdemy"?
Enjoy "Sander Stage – SMMAcAdemy" in your account page.
Download only one file at a time. Sometimes doing all of the files at once will lead to them all freezing.
Also, please do not attempt to download to a mobile device. These should be saved to a computer and then synced to devices such as phones and tablets.
You can also learn online instead of downloading, but we encourage you to download for better results and viewing quality during your learn. Lastly, download times are much quicker in the mornings, before noon, Pacific time. during download make sure your device is not sleeping off screen.
What is the refund policy "Sander Stage – SMMAcAdemy"?
We'll Bear The Risk, You'll Take The Results…
Within 30 days of purchased |Sander Stage – SMMAcAdemy|, if you don't get anything out of the program, or if your order has any problem, or maybe for some reason, you just don't like the way it is. Please contact us and we will do our best to assist. Thank you for your understanding.
Have More Questions?
Our support staff is the best by far! please do not hesitate to contact us at email: [email protected] and we'll be happy to help!
You want to get "Sander Stage – SMMAcAdemy?!!!
YES! I'M READY TO ADD TO CART BUTTON ON THIS PAGE NOW !