If you are interested in creating videos and don't know where to start or you have some experience and want to take it to the next level,
---
Sandi + Jimi – Future Filmmakers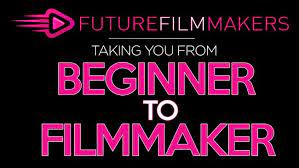 If you are interested in creating videos and don't know where to start or you have some experience and want to take it to the next level, this video course is for YOU! We have had a thriving film business for the past 11 years, we have worked with major corporations, celebrities and have filmed multiple million dollar weddings. We decided to take our years of experience and knowledge and turn it into a complete beginners film course.
For years we have been asked about how we film, what cameras do we use, how to edit, what software we use, etc. so we are now taking it online and giving you all of our secrets! Our youtube channel has also sparked a lot of interest in the way we tell stories so that is another huge aspect of this course, we want you to be able to tell a captivating story that will engage your audience or just make really cool videos where you can let your imagination run wild!
We share our Top 10 Secrets with you in this FREE webinar training!
Are you ready to start making better videos NOW?
These tips alone will instantly improve your videos!
What we cover:
♦️ GEAR
♦️ MUSIC
♦️ AUDIO
♦️ EDITING
♦️ LIGHTING
♦️ COMPOSITION
♦️ STORYTELLING
and more….
Poster
THE WAIT IS OVER!
The time has come! We cannot tell you how stoked we are to help you become the filmmaker you have dreamed of!
This is perfect for beginners and also for the more advanced. This course will take you from beginner to filmmaker.
Yes, it's a BOLD statement however if you follow this course you will see the transformation happen right before your eyes!
Now is the perfect time to level up your skills and start making amazing videos!
♦️ SELF-PACED COURSE
♦️ Q&A WITH GUEST SPEAKERS
♦️ ACCESS TO PRIVATE COMMUNITY
♦️ ACCESS TO ALL FUTURE CONTENT
♦️ 90+ VIDEOS / 10+ HOURS OF CONTENT
♦️ MENTORSHIP FROM PROFESSIONALS
♦️ CERTIFICATES FOR COMPLETED COURSES
♦️ ACCESS TO MONTHLY VIDEO CHALLENGES
WHY SHOULD YOU?
This course covers so many aspects of filmmaking that will leave you armed with the info and skills you need to make awesome videos.
Do you have a YouTube channel or want to start one?
We have an entire section on how to start a channel and tons of tips and strategies to succeed. YouTube is a beast so you want to start off on the right foot.
~HERE ARE THE COURSES WE OFFER AT THE MOMENT~
CLICK ON A COURSE FOR MORE INFO!
FUTURE FILMMAKERS SIGNATURE COURSE!
Beginner's Guide To Filmmaking! Film School in a course:) Taking you from beginner to filmmaker!
Sandi + Jimi
Sandi + Jimi
$597
FUTURE FILMMAKERS- KIDS VIDEO BOOTCAMP!
This course will teach children the fundamentals of filmmaking! They will transform from beginner to filmmaker.
Sandi + Jimi
Sandi + Jimi
$397
Hi, we are Sandi+Jimi
We are super duper excited to meet you! We know exactly why you are here-you want to make amazing videos- are we right? Creating videos are challenging and can take years to master. This course will be your fast track to getting there much quicker. Actually you can go through the course within a week if you want and hit the road running. The sky is the limit and your creativity will take you there. We will be with you the entire way:).
-RAVING REVIEWS-
Buddy
This course is totally killer! I can't get over how Jimi and Sandi were able to make everything so clear and easy to follow. I know nothing about filmmaking except I want to get better and start my own youtube channel. I knew I had to learn and was overwhelmed by how much there was that I needed to know. I found their course and was instantly sold. They are so likable, real and down to earth. You can tell they know what's up by how in depth they go and how they break it down. I can't say enough amazing things about this course and I want to personally thank Sandi and Jimi for taking the time to build this course for all of us out here wanting to get better.
Katrina Jadkowski
Katrina Jadkowski
"With the invention of the smartphone, it has never been easier to become a filmmaker, but how to start? Frustration can sit in pretty quickly. Sure, there are unlimited videos you can research on YouTube, covering various topics, but never a comprehensive step-by-step guide.
Future Filmmakers course takes you on a journey as a beginner, and you end up with the skills to be a professional.
Jimi's advice makes you feel he is right there with you in your home studio. The videos are filled with guidance and are delivered in a friendly format that everyone from youngster to adult can follow. Somethings covered were things I thought I already knew, but knowledge is power, and there are many nuggets of hidden information. So I recommend watching it all. You will get your money's worth with this course, and the couple is just so cool. I mean, who doesn't love a pink mohawk!
This course has given me the confidence to take my videos to the next level, I'm not ready for a drone yet, but with Jimi's advice on everything from equipment to content, I feel unstoppable."
future filmmakers video course
Jennifer Johnson
"WOW! Just started the course and I've already learned so much!!! Can't wait to start playing around and making my own videos! The way Sandi and Jimi teach the course makes it super easy to learn. I would definitely recommend this course to anyone that wants to get better at filmmaking.
HOW DO I KNOW IF THIS COURSE IS RIGHT FOR ME?
We created these courses to work for the beginner and the more advanced. We go over the fundamentals of filmmaking, gear, how to use it, editing and starting a YouTube channel. We covered as many bases as we can to get you rolling as quickly as possible.
Making videos are so fun yet so hard at the same time. We want to take all of your frustrations away, no more need to scour YouTube to find out how to do things and waste precious hours. SCORE!!!
DO I HAVE TO FINISH THE COURSE IN A CERTAIN AMOUNT OF TIME?
This course is self-paced so you can take your time or blaze through the classes, it's entirely up to you! There are over 10 hours of video content and we will be adding more classes monthly. We like to keep things fresh for ya!
HOW CAN I PURCHASE THE COURSE?
Great question- just click on the link for the course you want and it will take you to the course sales page and voila you will soon be a member of the Future Filmmakers! Woo-Hoo!!! We can't wait to meet you!
HOW LONG WILL I HAVE ACCESS TO THE COURSE?
You will have lifetime access to the courses that you purchase! You are all set!
WHAT CAMERA GEAR DO YOU USE?
We use a variety of camera gear, it depends on what we are filming. For our professional shoots we typically use Sony A7iii's, for our travel vlog we use iPhones, gopros, Canon G7 or Sony 6500, ZV1- see I told ya we have a lot of gear. We created a kit on amazon with all of our faves, you can check it out here.
For the courses, we focus on phones, GoPros and Sony cameras.
Here's What You'll Get in Sandi + Jimi – Future Filmmakers
– Download Sample files "Sandi + Jimi – Future Filmmakers"
Course Requirement: Sandi + Jimi – Future Filmmakers
Real Value: $597
One time cost: USD 72

---
Frequently Asked Questions For "Sandi + Jimi – Future Filmmakers"
How to make payment for "Sandi + Jimi – Future Filmmakers" ?
Please add to cart on this page and go to checkout page. 

You can also add as many other products as you like and make a one-time payment.
We accept several type of Stripe payments such as Visa, Mastercard, American Express, Discover, Diners Club, Google Pay, Apple Pay and JCB, payments from customers worldwide. Paypal & Bitcoin please contact us.
Is it safe?
100% Secure Checkout Privacy Policy
Encryption of sensitive data and communication.
All card numbers are encrypted at rest with AES-256 and transmitting card numbers runs in a separate hosting environment, and doesn't share or save any info.
How can we deliver you the course?
After you pay for "Sandi + Jimi – Future Filmmakers" on our library, please follow the download links in your account page here: |Sandi + Jimi – Future Filmmakers|
In some case, the link is broken for any reason, our supporter will renew the download links and notify to your email within a few hours business day. Your patience is appreciated.
How long do I have access to the course?
 How does lifetime access download?
After enrolling, you have unlimited download to this |Sandi + Jimi – Future Filmmakers|  for as long as you like – across any and all devices you own.
How to download "Sandi + Jimi – Future Filmmakers"?
Enjoy "Sandi + Jimi – Future Filmmakers" in your account page.
Download only one file at a time. Sometimes doing all of the files at once will lead to them all freezing.
Also, please do not attempt to download to a mobile device. These should be saved to a computer and then synced to devices such as phones and tablets.
You can also learn online instead of downloading, but we encourage you to download for better results and viewing quality during your learn. Lastly, download times are much quicker in the mornings, before noon, Pacific time. during download make sure your device is not sleeping off screen.
What is the refund policy "Sandi + Jimi – Future Filmmakers"?
We'll Bear The Risk, You'll Take The Results…
Within 30 days of purchased |Sandi + Jimi – Future Filmmakers|, if you don't get anything out of the program, or if your order has any problem, or maybe for some reason, you just don't like the way it is. Please contact us and we will do our best to assist. Thank you for your understanding.
Have More Questions?
Our support staff is the best by far! please do not hesitate to contact us at email: [email protected] and we'll be happy to help!
You want to get "Sandi + Jimi – Future Filmmakers?!!!
YES! I'M READY TO ADD TO CART BUTTON ON THIS PAGE NOW !